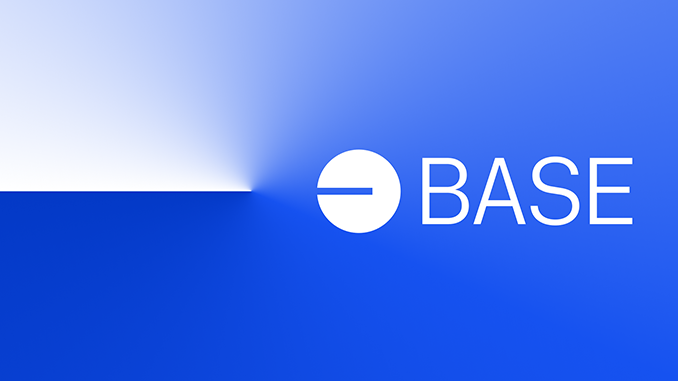 The crypto exchange Coinbase has launched "Base", a testnet for its own blockchain. It cooperates with Optimism, OP recorded a daily increase of 20 percent. Base caused confusion with another token.
The world's leading crypto exchange Binance has already laid the foundation for an expanding ecosystem in 2020 with its Smart Chain (BSC). Now, rival Coinbase is also taking a first step to offer its own blockchain solution to attract and retain customers and crypto projects. Under the name "Base", Coinbase has launched a testnet that, according to the official blog post, should build bridges towards Ethereum (ETH), Solana (SOL) and other ecosystems in the medium term. Technologically, Base from Coinbase is based on open source code from Optimism (OP) and the crypto exchange also announced to now participate in the core team of Optimism developers. So it's not hard to understand why Optimism enjoyed around 20 percent daily gains around the launch of Base.
At the same time, however, the crypto scene was amused by how the price curve of Base Protocol (BASE) shot up by more than 100 percent. After all, this project has long since been abandoned in terms of content and and ranks somewhere around 2,000th place in the list of major cryptocurrencies by market capitalization. But the similarity in name to the Coinbase blockchain apparently tempted investors to blindly pounce and buy into Base Protocol – even though Coinbase had explicitly noted that it was not planning a token of its own for its project.
Coinbase, meanwhile, believes its broad customer base of more than 110 million people and a newly established fund to support projects will help Base succeed. Already, established market players such as Chainlink (LINK) and AAVE have said they are open to Base. With its plans, Coinbase does not see itself in direct competition with existing solutions, but rather as a customer-friendly supplement. Base is expected to receive a mainnet before the end of 2023.
Conclusion: Coinbase ventures its own network with Base
Experts are skeptical about comparing Coinbase Base with the Binance Smart Chain because BSC has its own base currency, Binance Coin (BNB), which has brought massive liquidity to the ecosystem. So Base will first have to be measured by whether user-friendliness and other incentives really ensure that the upcoming Coinbase solution will be in demand. For Optimism, however, Coinbase's commitment is like an accolade.