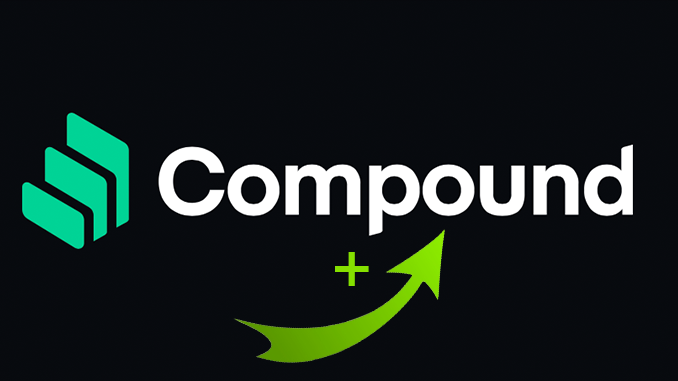 Compound (COMP) has only been traded for one week and has already gained around 300 percent in price since then. Currently, COMP is already the most important crypto currency in the DeFi division in terms of deposit volume. From today COMP is also listed in Coinbase Pro.
Compound (COMP) is about to write a success story. The token has only been traded for a few days and according to the data from Coinmarketcap, COMP has increased from a good 72 US dollars to just under 300 US dollars, i.e. the price has tripled. COMP could receive a further boost today, Monday, when the listing on Coinbase Pro begins. As Coinbase announces, it is now possible to transfer COMP to your accounts. As usual, trading will then start step by step as soon as sufficient liquidity is reached. In the past, crypto currencies could often benefit from the so-called "Coinbase effect" in their price development. This describes price gains that occur when a crypto currency becomes known to a large group of potential investors through the listing on Coinbase.
Background to Compound (COMP)
COMP is an ERC-20 token and focuses on lending transactions. It pays interest on deposits in crypto currencies. The industry is booming, recently the total volume reached the 10 billion US dollars mark. The majority of this goes to centralized solutions from providers such as BlockFi. Compound, on the other hand, is designed as DeFi, where donors and borrowers of crypto-credits come together directly and in a decentralised manner without a central intermediary. According to DeFi-Pulse, COMP was able to take over the top position in this sector from the start and now ties up more than 600 million US dollars in Smart Contracts, more capital than comparable projects such as Maker or Aave.
Apart from this, COMP has also established itself in the TOP 20 of the largest crypto currencies with a market capitalization of almost 800 million US dollars. But the sudden success also provokes criticism. Ethereum inventor Vitalik Buterin, for example, notes on Twitter that DeFi should not just be about optimizing profits. However, the market obviously sees this differently from Buterin and sees COMP as an opportunity for financing innovative DeFi solutions.
Decentralized finance should not be about optimizing yield. Rather, we should be solidifying and improving a few important core building blocks: synthetic tokens for fiat and a few other major assets (aka stablecoins), oracles (for prediction markets etc), DEXes, privacy….

— vitalik.eth (@VitalikButerin) June 20, 2020
Should I invest in COMP now?
COMP has made a dream start and the debut with Coinbase Pro could provide further positive impulses. In its basic idea, Compound occupies a growth market, which offers great potential given the manageable competition. So it doesn't take much imagination to imagine COMP making further price gains.
---
Get Bitcoins worth 10 USD for free if you open a Coinbase Account here.