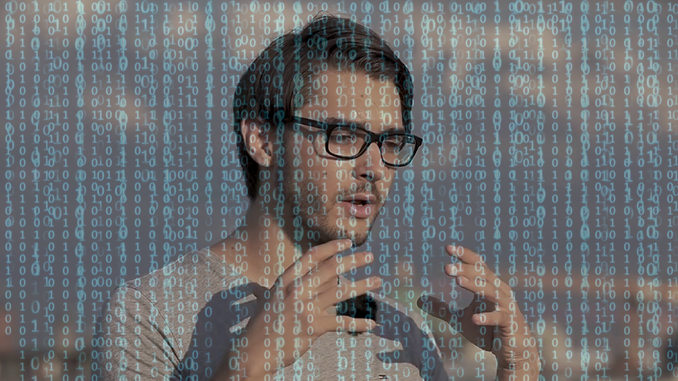 The self-declared IOTA reconnaissance aircraft "Hund" has again spoken out and this time he takes a closer look at Dominik Schiener's past. According to this, Schiener was formerly active as a criminal hacker. Today, Schiener is a member of the board of the IOTA Foundation.
The chain of negative news about Persia in the IOTA Foundation is not breaking: now it is Dominik Schiener who is receiving attention he should hardly be pleased about. Schiener is one of the IOTA co-founders and is responsible as Vice Chairman of the IOTA Foundation. But in the past, Schiener is said to have earned money with criminal hacks under the pseudonyms Cystomatic aka Alhalama, writes "Hund" on Twitter. Since the middle of May, "Hund" has been making a name for itself as an anonymous investigator in the IOTA affair and wants to achieve a change in personnel at the IOTA Foundation under the motto "cleanIOTA". Until now, "Hund" has mainly had its sights set on IOTA boss David Sønstebø.
https://twitter.com/Hund_cleanIOTA/status/1274982150878756864
Will Dominik Schiener become a burden for the IOTA Foundation?
Schiener has been on board of IOTA since 2015 and has been a member of the IOTA Foundation's Board of Directors since its establishment in 2017. On his LinkedIn profile he describes himself as an "entrepreneur". But at the beginning of the 2010s Dominik Schiener appeared as a hacker, "Hund" thinks he can prove. He shows with screenshots, how a Dominik Schiener was actually online as Cystomatic at first and then is said to have changed his name in relevant hacker forums in Alhalama. This Alhama in turn boasted about hacks several times in 2011 and also offered hacker tools for sale, which later kept the FBI busy.
As far as we know, Dominik Schiener has not yet commented on the allegations. There is an interview with him from 2017, in which he says that as a teenager he earned money quite easily with hacks in computer games. But there this review sounds more like a teenager's pastime than targeted criminal activity. The interview is currently no longer available online in the original source, but can be read under "Hund". What Alhama did, however, does not seem like just trying hacks, but rather like planned criminal activity. The proof of "Hund" is stringent, but certainly not unassailable.
The IOTA Foundation, in turn, has the status of a "non-profit" and the board of directors serves, among other things, as a contact for cooperation with industry, science and other organizations. Recently, a Memorandum of Understanding was published, in which Schiener and Sønstebø agreed to confidentiality agreements regarding their private lives and which raises piquant questions about money flows. He has not made any factual mistakes in the publications of "Hund" so far, even if his exaggeration does not get applause everywhere. His latest push towards Schiener was immediately deleted on the relevant Reddit forums on IOTA.
Conclusion: IOTA Foundation is not doing itself any favours with persistent silence
As an investor, you may well ask yourself whether an ambitious project like IOTA should not take a stand when board members start talking again and again. At the very least, it is a question of credibility and trust – because possibly punishable hacking in the Schiener case is probably not a glorious story, even if it should have happened before IOTA was launched. The behaviour of the supervisory board of the IOTA Foundation, which apparently only takes note of the recurring reports and does not investigate them further, also seems doubtful.
Meanwhile, the IOTA exchange rate remains at a good 0.20 US dollars. Technologically fixated investors expect positive impulses already in the next months with the closing of Chrysalis and the main target Coordicide aka IOTA 2.0. But even if these steps happen as planned: As long as shadows lie over the IOTA Foundation and its management staff, it is difficult to imagine that the situation will calm down sustainably.
---
Best place to buy Bitcoin and IOTA: