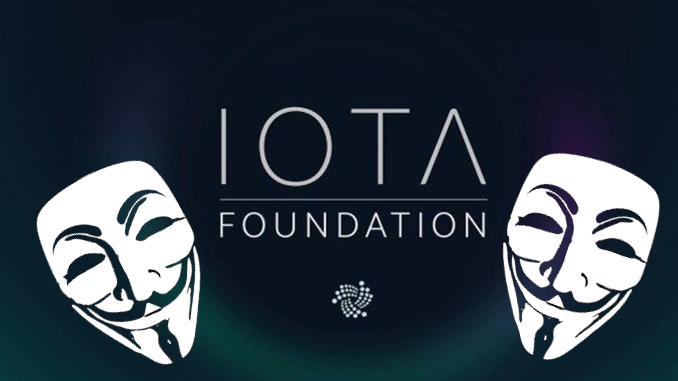 David Sønstebø, head of the IOTA Foundation, is once again in the public crossfire. This time a person calling himself a "Hund" accuses him of illegal and unethical behaviour. "Hund" claims to be on the board of directors of the IOTA Foundation.
The fact that things are rough behind the scenes at the IOTA Foundation is an open secret in the crypto scene, at the latest since Sergey Ivancheglo (CFB) and David Sønstebø, two IOTA founders, have been fighting in public over millions of euros and have not held back with personal insults. But the situation now takes on another dimension. An account with the alias "Hund" has appeared on Twitter, which wants to prove that IOTA boss David Sønstebø is enriching himself in IOTA, is notoriously lying and lacks other qualities that the leader of a foundation should have. "Hund" pretends to be a member of the supervisory board of the IOTA Foundation and may therefore have insider information. Initially there was no comment from Sønstebø and the IOTA Foundation on the campaign.
Details of "Hund" as a self-proclaimed IOTA prosecutor and evidence
"Hund" has set up a website that promises a "closer look at the IOTA Foundation". He wants to collect information and make it publicly available that will reveal grievances at IOTA. Already now, according to "Hund", he is certain that David Sønstebø will have to resign or be dismissed on his own initiative. Interestingly, "Hund" does not repeat the claim to be a member of the supervisory board on this online presence. According to IOTA, there are currently only two members of this board, Dr. Richard Soley and Clint Walker. They have yet to deny or comment on the action of "Hund".
However, anyone who regularly deals with IOTA will not find out anything new on the "Hund" website. The material of "Hund" collected here all originates from already known sources and thus does not at all fulfill the claim of being a leak. What is new is that the conversation recordings, insults, windy business practices and more from the inner cosmos of IOTA are systematically processed. Thus, a timeline shows how resentment and attempted cover-ups have crept into IOTA since 2014.
"Hund" gives his project a serious touch, which culminates in the presentation of a report on the state of investigation of individual allegations. But even here, on closer inspection, only the accusations show drama, stringent evidence is missing. So what "Hund" currently has in his hands remains for the time being only popcorn for those parts of the crypto scene who have always had great doubts about IOTA.
IOTA and "Hund" – will the conflict escalate?
Whether the IOTA Foundation and/or David Sønstebø will voluntarily enter into the clinch with "Hund" is an open question at the moment. "Hund" himself states that he does not want to involve the courts, at least for the time being. The evidence is not sufficient and legal action is expensive. "Hund" firmly denies that he is Sergey Ivancheglo (CFB) and that he is driven by financial motives. However, he calls on the IOTA community to help him with his project by providing further information, especially on suspicious money flows. This could be a juicy topic for IOTA, because in fact, events from the past always raise questions.
But the principle, "In case of doubt for the accused" is of course also valid for the IOTA Foundation and David Sønstebø. Therefore the interim conclusion is: With "Hund" the image of IOTA gets another scratch. It seems uncertain whether this will have personnel consequences in IOTA's leadership circle. Meanwhile, IOTA's share price has remained unimpressed by the appearance of "Hund" and even increased slightly towards 0.19 US dollars.
---
Best place to buy IOTA: