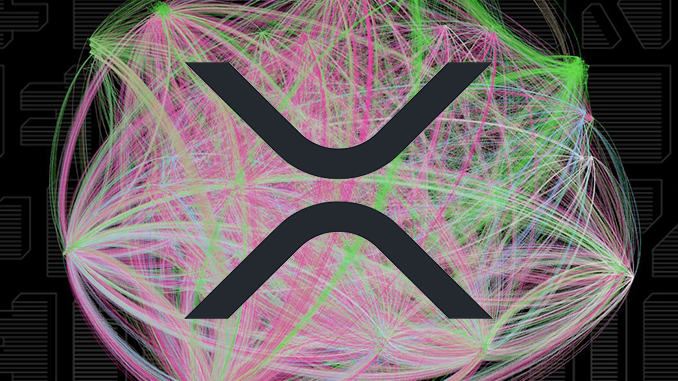 An analysis by crypto experts shows that in the Ripple ecosystem almost all transactions take place with zero XRP. According to this, the block chains of EOS and Tezos (XTZ) are also mainly concerned with confirming and documenting orders that are in themselves worthless.
Are the networks of Ripple (XRP), EOS and Tezos (XTZ) flooded with actions that do not even have the intention of transferring cryptocurrencies? This was the question three crypto experts asked themselves and have now published their results in a scientific study. The results are quite surprising and prove it: With Ripple it smells around 98 percent of all actions, with which no XRP is moved at all. At EOS, the proportion of worthless actions is thus 95 percent and at Tezos (XTZ) 82 percent. The presumed reasons for this strange situation differ considerably, but lead to the conclusion Capacities are being filled here that hardly fit in with the actual concept of the ecosystems concerned.
Why zero bookings determine the agenda for XRP
From a technical point of view, in the blockchain-like network of Ripple, it is possible to order XRP transactions whose value is zero or even those that initially only contain an offer to exchange XRP for another crypto currency. This makes Ripple (XRP) vulnerable to wash trading, the experts write. There are also indications of actions that are more like DDoS attacks. That leaves only 2 percent of all XRP transactions that really move digital money. However, the massive load on the network means that the crypto exchange Binance, for example, has repeatedly experienced how transactions initiated by it "get stuck" in the XRP network. The authors also indicate that their findings bring them to a conclusion: XRP is vulnerable to price manipulation.
Why EOS abuses the blockchain
The block chain of EOS is technologically generally open for Smart Contracts and DApps, where money is not necessarily involved. The EIDOS project, which distributes worthless coins via the EOS block chain by airdrop, obviously takes advantage of this. However, this leads to the situation that fees are incurred for "real" EOS transactions in order to receive preferential treatment. At EOS, too, the study therefore assumes that there are spam-like attacks on the network. Individual nodes at EOS have already reported overloads.
What goes wrong at Tezos in terms of block chain use
Tezos (XTZ) wants to differ from other crypto currencies in that changes in the system are continuously voted on. The catch: this process currently takes up more than 80 percent of all actions in the network without really producing any results. Because there is simply a lack of proposals that can be voted on at Tezos. The study recommends: Make three out of the current four phases in the voting process in order to significantly reduce the burden on the block chain.
Conclusion: A beautiful new block chain world with pitfalls
A typical argument of opponents of crypto currencies is that the technological basis devours computer capacities and electricity. This results in senseless environmental pollution. This may be true to some extent with the protocol of proof-of-work (PoW) in a blockchain. But EOS and Tezos are using Proof of Stake (PoS) as a protocol, which is economical with energy. Ripple and XRP form a special case with a only partially decentralized solution. However, there is something to think about when these networks are obviously deliberately burdened with work that makes little sense or is even intended to cause damage.
The study concludes: "The three blockchains have proven to handle a lot of data traffic. But their potential is far from being used for the intended purposes. Whether and how can the projects protect themselves from this? The analysis does not provide answers to this question. Nor do the crypto researchers comment on the obvious assumption that many other block chains could be affected by the phenomena described.
---