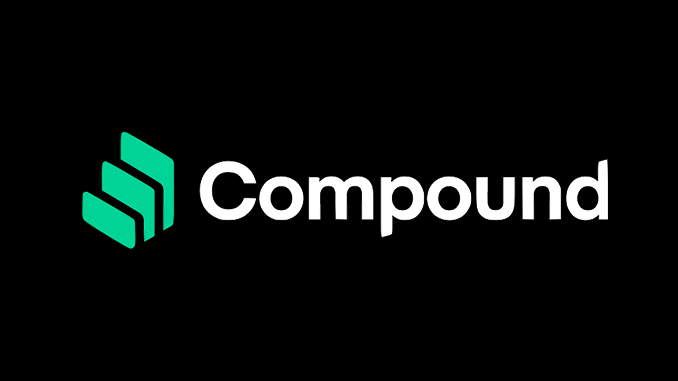 Under the generic term DeFi, a separate division is developing in the crypto sector, in which Compound (COMP) plays a central role. Why this is so, you can find out here.
At DeFi (Decentralized Finances) almost everything revolves around loan transactions with crypto currencies. On the one hand, interest rates are automatically agreed and distributed for liquidity provided. On the other hand, borrowers can provide themselves with additional capital as long as they pay the interest. Compound (COMP) pursues exactly this approach and is first and foremost a DeFi protocol that handles these loan transactions via Smart Contracts and a central platform. Technologically this is based on the block chain of Ethereum (ETH). The special feature of Compound: For each liquidity pool that Compound offers, an individual ERC-20 token is generated, which then maps the deals as cToken.
Compound in practice
Here we look at compound from the lender's perspective. Currently (November 2020), Compound accepts liquidity in Ethereum, DAI, Wrapped Bitcoin (WBTC) and the Stablecoin USD Coin (USDC), among others. Upon deposit, they are exchanged in a ratio of 1:1 into corresponding cTokens, such as Compound DAI (cDAI). The interest is also paid out in these cTokens, and compound cTokens can be exchanged back into the original currency at any time. On the Compound market overview page, you can see the current projected annual interest rates that can be expected. The interest rates vary, as they are regularly adjusted by supply and demand. Deposits are made via wallets suitable for Compound, such as MetaMask.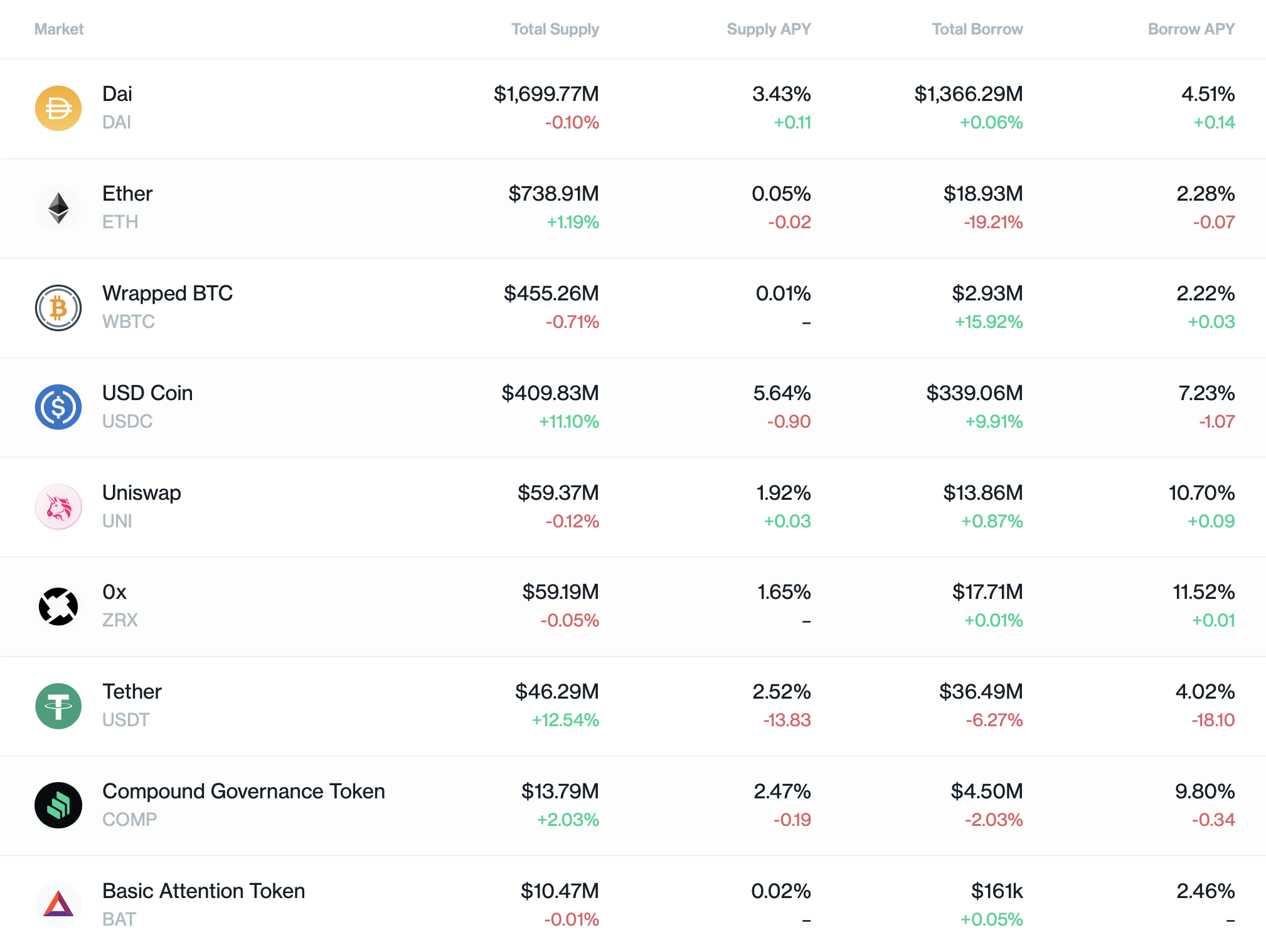 Interest is generated from the moment of deposit. You can also choose to only pay out interest and not touch the actual deposit. This way you stay very flexible at Compound to react to market situations. However, you have to trust that no mistakes have crept into Compound's Smart Contracts. So far, they are working perfectly and Compound has them checked regularly by external security companies. Compound is backed by investors such as Coinbase and hedge funds from the crypto industry.
COMP is the governance token in the Compound ecosystem, organizing votes on changes to the platform, such as the addition of new liquidity pools. COMP has established itself in the TOP 50 most important crypto currencies by market capitalization and is freely traded on all major crypto exchanges. The ups and downs in COMP's price curve are closely related to how much liquidity Compound can gather and place in the market.
Conclusion: Compound is a good example of successful DeFi
Compound and COMP have earned each other's trust and are among the DeFi projects that debuted quite early and immediately attracted a lot of attention. As a simple point of contact for DeFi, Compound is a good choice if you hold Altcoins that are integrated there. COMP also gives you the opportunity to have a say in the future course of Compound. But the competition never sleeps, for example AAVE.
---
Compound is traded on Binance. Open a Binance Account here and save 10% on trading fees. You can find a Binance tutorial here.