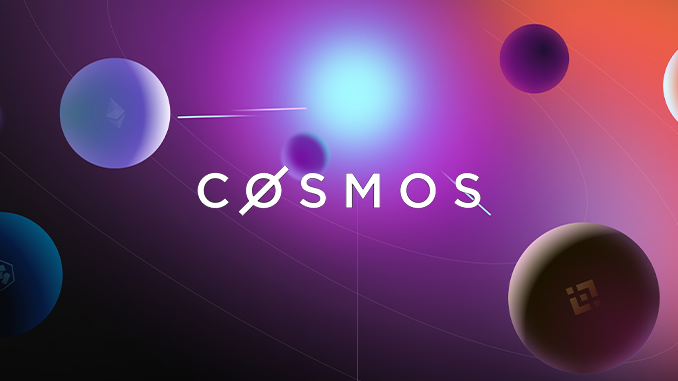 At Cosmos (ATOM), founders and developers have unveiled their plans for 2023 and beyond. They want to future-proof the DeFi ecosystem through extensive upgrades and usher in deflation.
Cosmos (ATOM) is one of the exciting second-tier altcoins; with a market capitalization of around $3.5 billion, ATOM currently ranks 22nd among the most capitalized cryptocurrencies. Now, founders and developers have unveiled a whitepaper titled "The Cosmos Hub" in which they outline their ideas for the near future of ATOM and the associated ecosystem. Three details are particularly interesting:
1. Cosmos suffers from the fact that some external projects take over the technological basis, but organize their security via their own modified blockchains – ATOM then remains on the outside. In the future, a module called "Interchain Security" is to be strengthened at Cosmos and simply allow security to be rented via the central blockchain, where this service is then paid for in ATOM. This will minimize the risk of 51 percent attacks in particular.
2 Cosmos scores points by linking blockchains that are not compatible with each other via the Inter-Blockchain Communication (IBC) protocol. This is being used extensively in the field of decentralized finance (DeFi). Most recently, it was reported that the popular and widely used stablecoin USD Coin (USDC) will be integrated in a version for the Cosmos ecosystem in January 2023. IBC also makes it possible to profit from smaller price differences of popular altcoins in the Cosmos ecosystem. A mechanism titled "Interchain Scheduler" is intended to capture this so-called "frontrunning" in Cosmos and generate fee money in ATOM for further development of the ecosystem.
3. ATOM can be staked, and at nearly 10 percent annual interest, the reward is above average. However, this also creates significant inflation at Cosmos, because the staking rewards are generated in addition to the already circulating ATOM. Here, the concept of Cosmos is to be fundamentally corrected. In a 36-month transition phase, the aim is to significantly reduce the Staking Rewards at Cosmos and thus even achieve deflation. At least in theory, this plan should also increase the value of ATOM over the medium term.
Proposals for corresponding upgrades at Cosmos are before the community and are controversially discussed. It seems not yet decided whether the three proposals for an ATOM 2.0 can be voted on as a package or whether they will be treated as individual referenda. In any case, the upgrades to Cosmos will only be set in motion if the community votes for them with ATOM as the ballot.
Conclusion: Cosmos in evolution – ATOM with a new perspective?
A good year ago, ATOM recorded its still valid all-time high of just under 45 US dollars; at the moment, ATOM is quoted at a good 12 US dollars. Thus, compared to competitors such as Solana (SOL) or Cardano (ADA) in 2022, it has done somewhat better in absorbing the shock waves of the crash of Terra (LUNA) from May. As elsewhere, the team behind Cosmos recognizes the current lull in the crypto market as an opportunity to readjust content and technology. In this way, they want to secure a good starting position for the time when the mood in the crypto industry brightens up again. Whether this succeeds also depends on whether the proposed evolution at Cosmos actually meets with the approval of ATOM investors and convinces new investors.
---