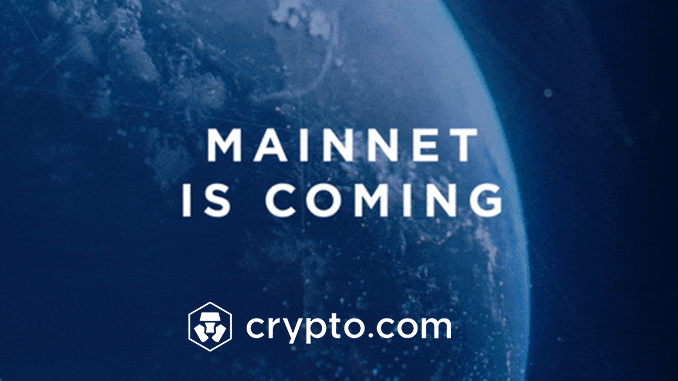 The crypto exchange Crypto.com wants to make its own token CRO more attractive and has therefore launched what it claims is the largest burn program of all time. This involves the targeted destruction of 70 percent of all CROs.
In 2017, the leading global crypto exchange Binance came up with Binance Coin (BNB) as a native discount token for customers, an idea that many other competitors have since followed. At Crypto.Com, the native token is called CRO and has been in use since December 2018. Until now, CRO was an ERC-20 token from a technological point of view and therefore increasingly suffered from the lack of scalability of Ethereum's blockchain. But now CRO will get its own blockchain on March 25, Crypto.com proudly announces. In parallel with this news, Crypto.com reports via blog post to take CRO out of the world through a burn program unique in its size.
CRO's burn program at Crypto.com causes share price to jump
Initially, 100 billion CRO was generated, of which about 75 percent remained at Crypto.com to serve as a capital reserve and for various programs to support CRO in general. Now, in a first step, 59.6 billion CRO have been destroyed by Crypto.com and another 10.4 billion CRO will be automatically burned by smart contracts in the coming months. This reduces the amount of existing CRO to 30 percent of the original number and of the 30 billion CRO then circulating, only 5.9 billion will be claimed by Crypto.com.
As a result, Crypto.com believes it is on the right path toward a fully decentralized CRO, where there is no longer a risk of individuals determining the future course or hurting the price through sell-offs. The market responded enthusiastically to the strategy on CRO, sending the price curve up more than 100 percent at times, coupled with an all-time high for CRO at $0.27. Behind this is also the hope that CRO can gain a foothold in the booming DeFi space with its future powerful blockchain.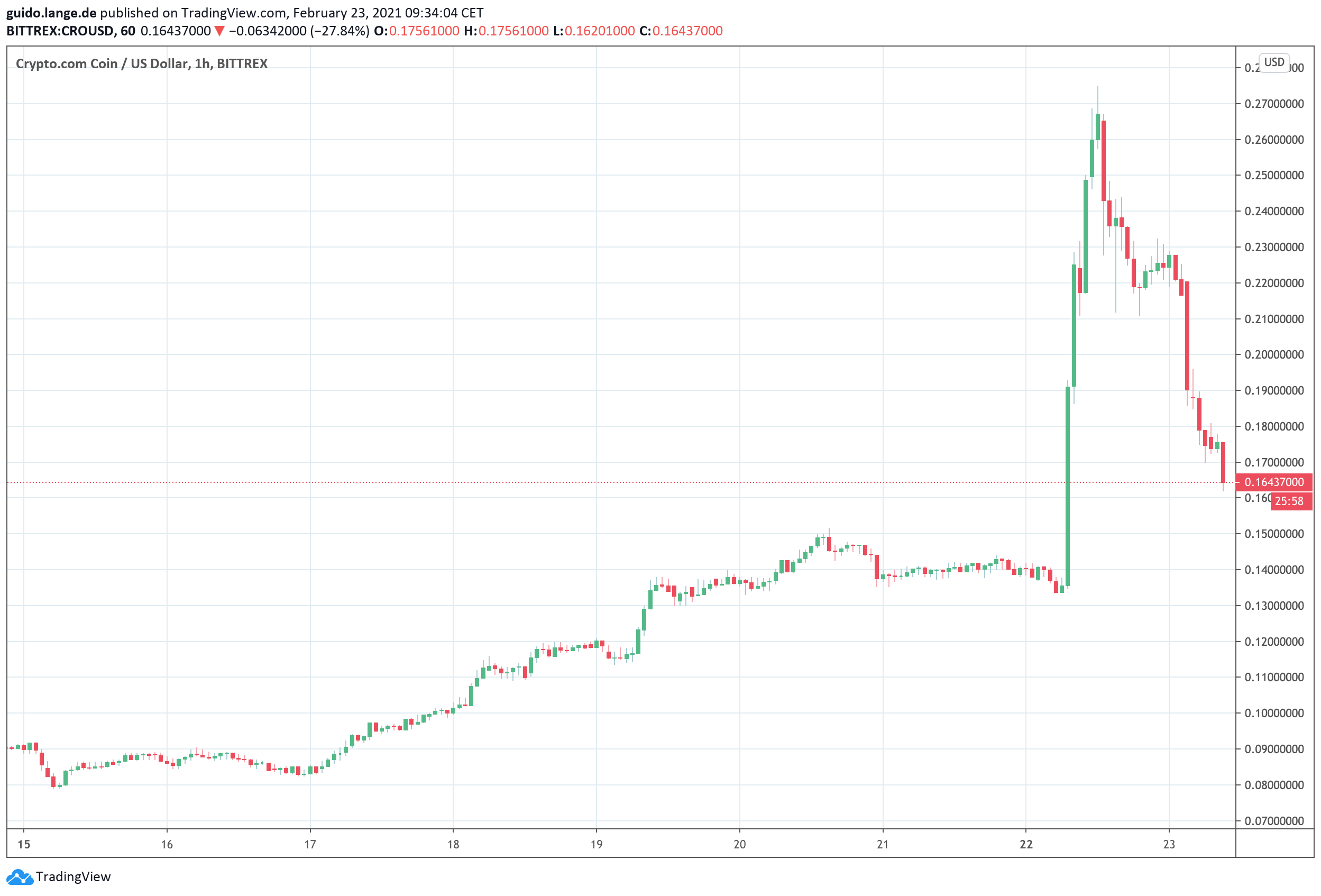 Bottom line: can CRO become a success like BNB?
The role model for CRO, the Binance Coin, has recently enjoyed brilliant success. Again, a burn program, rapidly growing customer numbers, and use for DeFi thanks to its own blockchain are the price drivers for BNB. However, Crypto.com is so far a rather mid-sized crypto exchange and in this respect hardly comparable to Binance. Whether CRO actually finds its own important place among cryptocurrencies will therefore depend quite decisively on whether Crypto.com can massively expand its volumes and whether an active community of developers forms behind CRO. Meanwhile, the next predictable deadline for CRO is March 25 with the launch of its own blockchain.
---
CRO is traded on Binance. Open a Binance Account here and save 10% on fees for a lifetime.