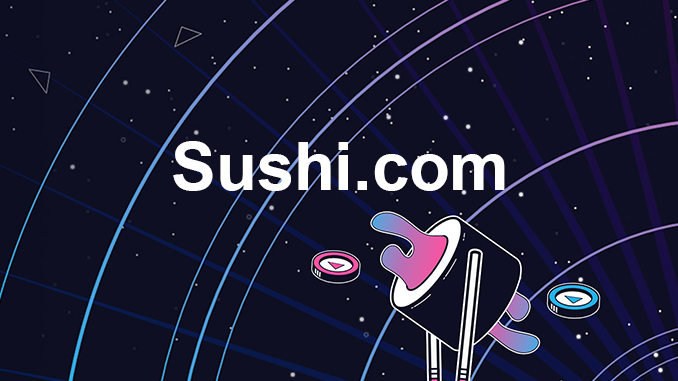 The DeFi project SushiSwap can now be reached under Sushi.com and has published further future plans for 2021. SUSHI's share price benefits from the optimistic atmosphere.
In the crypto year 2020, the surprise emergence of SushiSwap and SUSHI in the DeFi space as of September was one of the standout events. Meanwhile, an anonymously launched concept has become one of the highest-volume DeFi platforms, with the equivalent of more than $3.5 billion in liquidity gathering at SushiSwap. With the top daim Sushi.com as a collection point for the activities, the next coup has now been achieved. Via Twitter, crypto venture capital firm Future Funds announced it had secured Sushi.com and then passed it on to SushiSwap as a (promotional) gift. Estimates suggest that the market value of this coveted Internet address is close to $2 million.
Meanwhile, the price curve of SUSHI is in a positive trend not only because of this news. SUSHI reached new all-time highs over the weekend and has gained a good 500 percent since the beginning of the year. At SushiSwap, the transformation process into a future strategy determined by the users is proceeding without any unpleasant dissonances. After the anonymous founder withdrew, the CEO of the crypto exchange FTX, Sam Bankman-Fried, took over responsibility as an interim solution. He, in turn, then returned command to the community, which votes on priority projects via SUSHI. According to the blog post, these include in particular the development of functionalities for loan transactions under the catchy title BentoBox at SushiSwap. Polkadot (DOT) is also slated to be fully integrated into the SUSHI and SushiSwap ecosystem.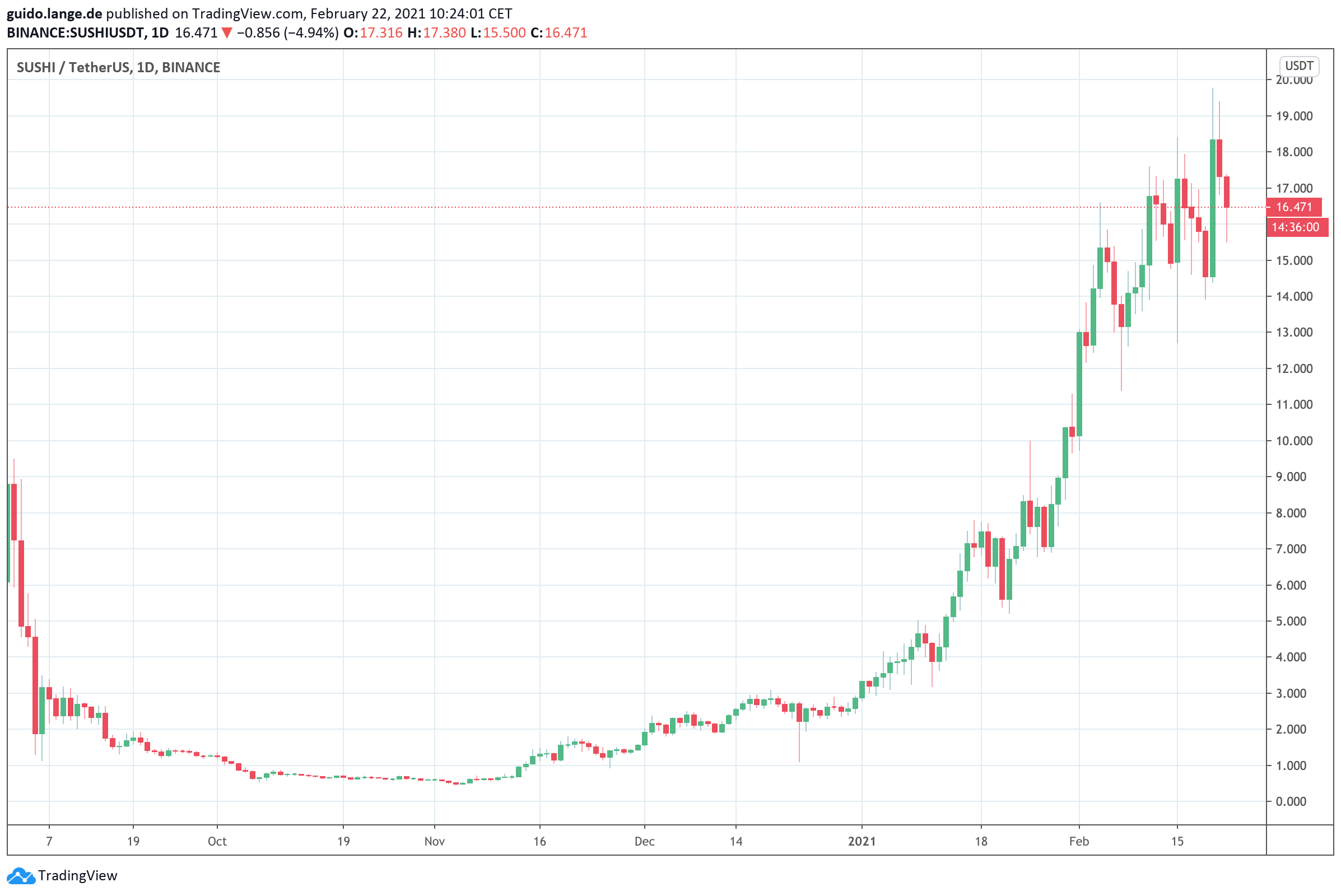 DeFi and the prime example, SUSHI.
SushiSwap first had the idea of linking a decentralized crypto exchange with its own token, and it was quickly adopted by its major competitor UniSwap with UNI. These tokens offer investors an easy way to participate in the growing DeFi market without having to do much of anything there themselves. In the case of SushiSwap, the use of SUSHI as a governance token also seems to be proving successful.
Looking at the most successful DeFi projects by volume, it becomes clear: The credit business area is well accepted via projects such as Maker (MKR), Aave and Compound (COMP). It is obvious that SushiSwap sees excellent opportunities here to expand its portfolio. This was decided democratically and decentrally, in line with the very idea of decentralized finance. And with Sushi.com, the entire project now has an attractive online home that whets the appetite.
---
You can trade SUSHI on Binance. Open a Binance Account here and save 10% on trading fees. You can find a Binance tutorial here.