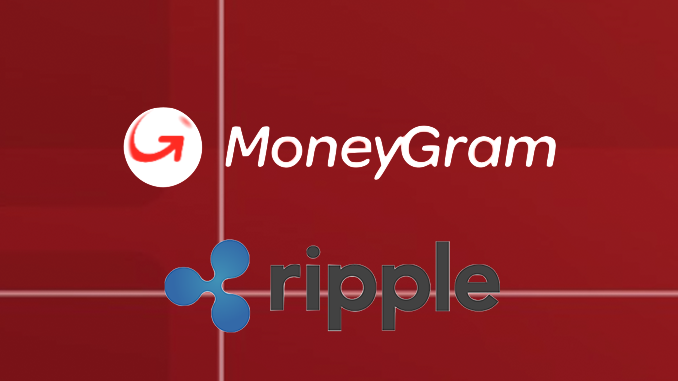 Due to the ongoing legal dispute between Ripple and the SEC, MoneyGram has suspended the use of XRP. Ripple has a stake in MoneyGram and the financial services provider was considered the primary user of XRP.
The U.S. Securities and Exchange Commission's (SEC) multibillion-dollar lawsuit against Ripple continues to draw circles: Now MoneyGram has also said goodbye to any use of Ripple's cryptocurrency XRP for the time being. MoneyGram made this known in its latest quarterly report, explicitly citing the legal dispute between the SEC and Ripple as the reason. Further MoneyGram writes, one expects due to the development for the current quarter also no income from so-called "fees for market development" in XRP. Through such payments, MoneyGram had last usually earned the equivalent of around 10 million US dollars.
The step of MoneyGram is so piquant for Ripple and XRP because Ripple had bought into the financial services provider in June 2019 with the stated goal of thus strengthening the acceptance of XRP as a bridge currency in international financial transactions. When the SEC's lawsuit became public, MoneyGram had commented more cautiously. It was not directly affected by the lawsuit and had never used XRP in business with end customers anyway. By now completely turning away from XRP, Ripple loses MoneyGram as a reference partner for the time being. Narrow-lipped Ripple now put on a press release, in which the "temporary" decision of MoneyGram is emphasized. It said it has a multi-year contract with MoneyGram that extends beyond the use of XRP.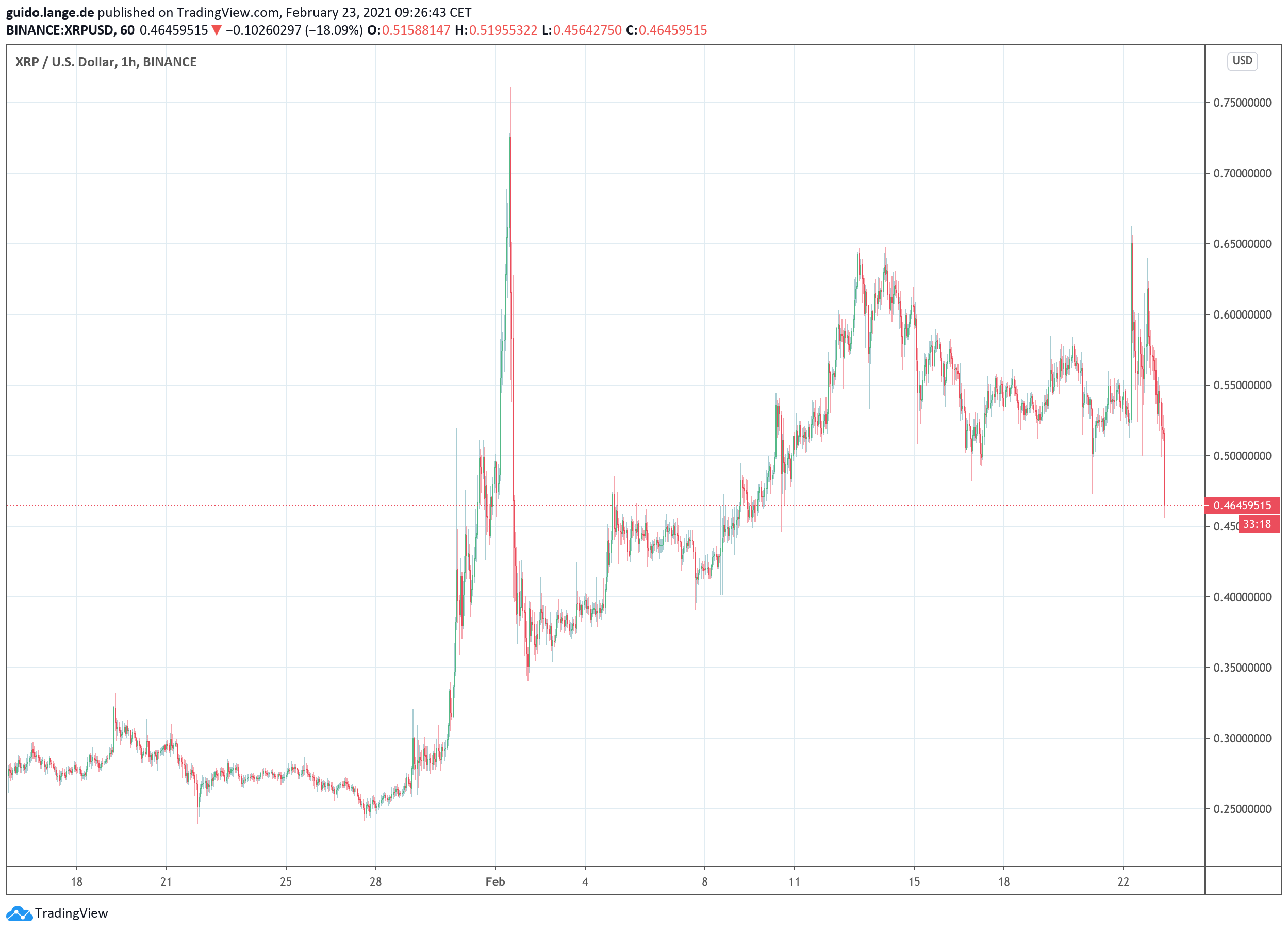 Ripple lacks public support for XRP
Ripple is now saying in the direction of the SEC that their actions are unnecessarily unsettling the crypto industry, which is why some market participants are reacting conservatively. In fact, all leading crypto exchanges in the U.S. have also suspended trading XRP. Ripple CEO Brad Garlinghouse had called on the crypto industry to show solidarity in the duel with the SEC. However, this request apparently faded into the void.
Meanwhile, the price curve of XRP is holding surprisingly stable at around $0.50 and has halfway digested the slump due to the SEC lawsuit. Conversely, this means that there are still greater hopes in the overall market that the SEC and Ripple will settle out of court over XRP. The SEC sees at least 1.3 billion in damages incurred as a result of Ripple's sale of XRP without it being labeled as "securities" and having approval. Ripple argues that XRP is comparable to other cryptocurrencies not objected to by the SEC, such as Bitcoin (BTC) and Ethereum (ETH). Experts had warned for years that Ripple could be targeted by the SEC with XRP.
---
Best place to buy Bitcoin and XRP: