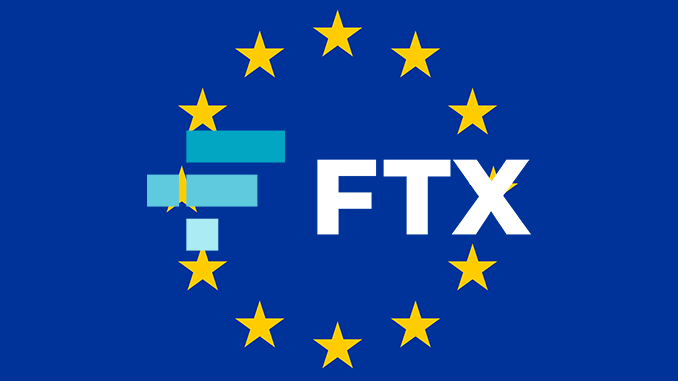 Crypto exchange FTX has received an EU crypto license in Cyprus through an investment firm and now wants to strengthen its European business. The head of FTX Europe will be the German Patrick Gruhn.
In the competition of globally active crypto exchanges, FTX has worked its way up to third place in terms of volume and is also active in Europe. The business in the EU is to be further expanded in the future and FTX wants to avoid legal inaccuracies in the process. For this reason, FTX Europe has now been officially founded as a subsidiary, as can be seen from a press release. FTX Europe has already received the green light from the regulatory authority CySEC in Cyprus and can operate on this basis in the territory of the entire EU. The approval process involved an intermediary investment firm, K-DNA Financial Services Ltd, according to FTX's updated information on its legal forms worldwide.
FTX's founder and CEO, Sam Bankman-Fried, now said they will seek discussion with regulators in several countries in Europe to ensure a safe environment for customers. In Germany, for example, crypto companies may need an additional license from the Federal Financial Supervisory Authority (BaFin), which FTX competitor Coinbase was the first to obtain last June. The importance of the German market is demonstrated at FTX Europe by the appointment of Patrick Gruhn as European CEO. The German previously worked as a founder and lawyer in various IT and crypto firms.
Gruhn emphasized that with the approval via Cyprus, FTX is in a position to drive the crypto derivatives business. Trading in bitcoin futures and other crypto derivatives, for example, had to be stopped by Binance for customers in Germany, among other countries, which hinders risk-taking investment strategies. In our recent comparison between FTX and Binance, this is another reason why FTX had a narrow lead.
Conclusion: FTX continues its success story in the EU
In the fall of 2021, FTX had moved its headquarters from Hong Kong to the Bahamas and also highlighted legal frameworks as an argument there. Sam Bankman-Fried apparently wants to avoid operating in legal gray areas and the bulk of EU customers are likely to welcome the latest move with the launch of FTX Europe. Observers also see FTX Europe as part of a possible IPO. This is because FTX completed a financing round C at the beginning of the year, which is considered the last stage before an IPO. On the basis of this financing round, FTX is now valued at USD 32 billion, which impressively shows how FTX has developed from a start-up to a market giant within just a few years.
---