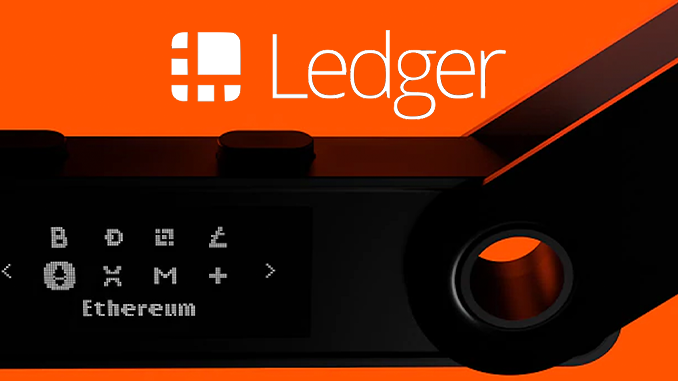 The Ledger Nano S hardware wallet has been on the market since 2016 and has hundreds of thousands of satisfied users. Now it is upgraded to Ledger Nano S Plus and the Genesis Edition entices with exclusivity.
Whether hacks of crypto exchanges or government-initiated blocking of customer accounts – word should have spread about how important it is to use a hardware wallet for funds in Bitcoin and Co. Many investors rely on the Ledger Nano S, which is also recommended in our test of established hardware wallets as an almost perfect entry-level model. Now the Ledger Nano S Plus has been officially announced, and the Genesis Edition, which is limited to 10,000 units, comes with two little extras. For those who are now among the first buyers of the Ledger Nano S Plus will get it delivered with engraving and an exclusive NFT on top.
More important, however, might be the technological innovations in the Ledger Nano S Plus, with which the smaller weaknesses of the predecessor model are ironed out. Here are the details:
The internal memory of the old Ledger Nano S was severely limited to 160 KB, which meant that you could really only comfortably manage a maximum of five cryptocurrencies on the device at a time. With the Ledger Nano S Plus, the memory has now been expanded to the level of the upper-class Nano X model, which allows more than 100 cryptocurrencies to be organized simultaneously on the hardware wallet.
In everyday use, many users found the display on the stick of the Ledger Nano S to be very small. Ledger has improved this with the Nano S Plus and optimally utilizes the available space with a larger display.
The new Ledger Nano S Plus connects to a computer or smartphone via USB-C and is thus future-proof and up to date. With USB-Micro B, the old Ledger Nano S relies on an increasingly dying standard.
The integrated security chip ST33K1M5 also differs from the ST31H320 of the predecessor in the Ledger Nano S Plus. However, the manufacturer does not explicitly emphasize this change and should therefore not be of concern for normal use.
Conclusion: Genesis Edition as an incentive for the new Ledger Nano S Plus
The thoughtful details in the upgrade to the Ledger Nano S Plus should quickly make this hardware wallet the new reference model for many. At 79 euros, the price for Ledger's Genesis Edition is set fairly, and it should start shipping for pre-orderers on March 21. We would like to remind you once again: Please always order hardware wallets directly from the manufacturer, since manipulated devices have repeatedly been found when sold via middlemen.
---
Best place to buy Bitcoin: