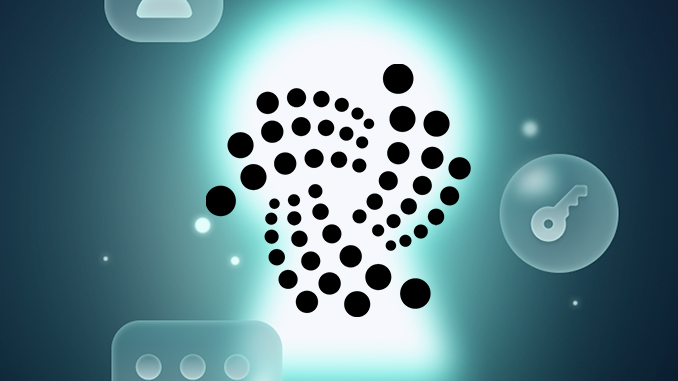 "Login with IOTA" is the name of the latest initiative launched by the IOTA Foundation. Financial support is being offered for proposed solutions that are open source and compatible with OpenID.
In its search for application areas for IOTA, the foundation is once again taking aim at the topic of digital identities. This time, the latest call for proposals for "Login with IOTA" is all about very specific scenarios in which IOTA Identity can also be used to log in and identify oneself to web services of all kinds. For this purpose, IOTA Identity is to dock with OpenID and proposals are requested for this challenge. The deadline is April 19, after which selected technological concepts will be supported with funding from IOTA's Ecosystem Development Fund.
IOTA Identity is the module already being tested by the IOTA Foundation in various projects, for example with the Dutch de Volksbank. The tool records details from name to date of birth to address and creditworthiness, verified if desired. IOTA Identity thus creates a digital identity in which private individuals retain data sovereignty and decide for themselves what information they want to share and with whom. OpenID, on the other hand, is a non-profit foundation that works to create login solutions and tools for digital identities that do not come from the large IT corporations such as Google, Microsoft and Meta (formerly Facebook). More than 1 billion individual OpenID accounts already exist and are accepted by more than 50,000 websites, according to the IOTA Foundation.
So "Login with IOTA" aims to bring these two systems together. However, the detailed call for proposals also shows that a technological solution for this project is not expected to be easy at all. It may also be surprising that the IOTA Foundation does not want to tackle the project with its own forces or existing cooperation partners. After all, IOTA Identity is always officially brought in at important initiatives such as EBSI and should even gain the staus of a certified industry standard if possible. With this high status of IOTA Identity, it must actually be a priority for the foundation to exhibit this tool as broadly as possible, just as it is through compatibility with OpenID.
Conclusion: Where is IOTA heading?
At the beginning of the year, IOTA experienced a boost from Staking for Assembly and Shimmer, which predicted monetary advancement. Now, however, IOTA projects dominate again, where technology is the focus and IOTA as a cryptocurrency plays no real role. Critical investors are also bothered by the fact that there have been no progress reports for many months on the promised departure from the central coordinator under the project name Coordicide for an IOTA 2.0. This results in an overall picture in which IOTA seems to lose focus on the fields in which a future for IOTA is now seen that includes monetization.
---
Best place to buy Bitcoin and IOTA: