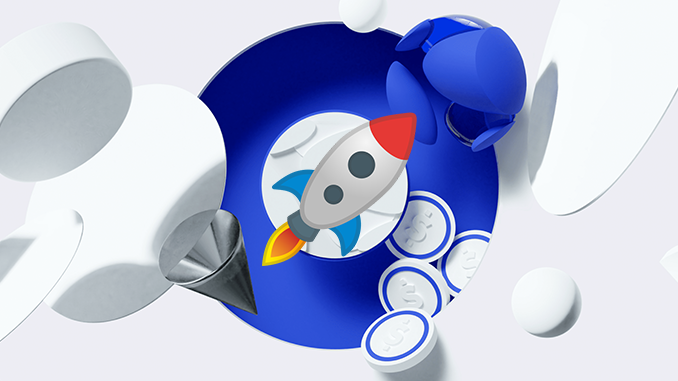 The mood on the overall crypto market, which has been burdened by the war in Ukraine, can apparently do little to Terra (LUNA). The DeFi Coin posted a new all-time high of just over $104 on Wednesday.
Terra (LUNA) is currently the only one among the 20 best-capitalized cryptocurrencies to show sustained gains. With a weekly gain of around 2 percent, LUNA is the only coin to achieve a gain over the last seven days. Temporarily, a new all-time high of a good 104 US dollars was also quoted for Terra on Wednesday. The reasons for the momentum lie in the unique concept of LUNA, which is most clearly demonstrated in the associated ecosystem in the stablecoin TerraUSD (UST).
This is because TerraUSD is not centrally organized like the other major stablecoins Tether (USDT), USD Coin (USDC) and Binance USD (BUSD). With these stablecoins, the 1:1 peg to the US dollar is guaranteed in fiat reserves as well as conservative bonds. With TerraUSD, on the other hand, a decentralized principle takes effect, UST is backed by LUNA. Whenever a new UST is to be generated, LUNA of the same value must be destroyed at the same time. This automatism also works the other way round: If new LUNA are in demand, they can only be generated if UST in the equivalent value are eliminated ("Burning"). This concept protects TerraUST from fluctuations and has functioned reliably since the end of 2020. For any emergencies, Terra also created an additional reserve of $1 billion in Bitcoin (BTC) in February 2022.
Thus, it has been possible to see how Terra's DeFi ecosystem has been gaining traction for months. DefiLlama data now shows a good US$25 billion of invested capital in DeFi under Terra, which is the undisputed number two after Ethereum (ETH). Another strong argument in favor of LUNA: Those who use Terra for staking can currently expect a good 6 percent annual interest, according to Staking Rewards. Thus, on individual days, LUNA is already the altcoin with the highest total volume of capital made available for staking, thus safeguarding the decentralized nature of the network.
Conclusion: Terra has long since ceased to be an insider tip
LUNA's price curve began to develop above-average positive momentum in the second half of 2021. Thus, with a market capitalization of around $35 billion, Terra has established itself in the top 10 of the most important cryptocurrencies, overtaking former shooting stars such as Cardano (ADA) and Solana (SOL). It remains remarkable that Terra's unique concept manages to convince investors even in these times when political and economic uncertainties move the world and the markets.
---
Best place to buy Bitcoin: