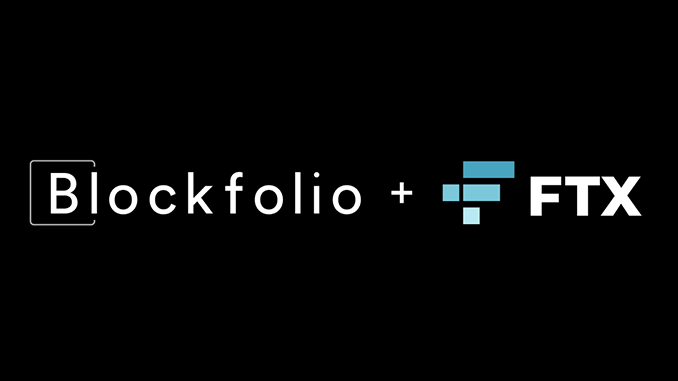 The FTX trading platform has made strategic investments and acquired block folio for 150 million US dollars. Blockfolio is one of the leading data and messaging services for the crypto industry. Joint projects with FTX are scheduled to start this year.
The platform FTX, which specializes in trading crypto derivatives, is expanding its portfolio by acquiring Blockfolio. Blockfolio welcomed this step euphorically via blog post. 150 million US dollars flowed into the deal in the form of Fiat and FTX's own discount token FTT. Blockfolio is to continue its services with the existing team under its own management and also intends to enter into trading in crypto currencies with the help of FTX this year.
Background on FTX and Blockfolio
So far Blockfolio is specialized in forwarding crypto prices from all important stock exchanges to its users in real time and making them easily comparable. Additionally Blockfolio of the crypto industry serves as channel, in order to pass messages on from project teams to individual Altcoins to investors. Blockfolio counts more than 6 million users for its services, which are mainly distributed via its own apps. Blockfolio aims to make it easier for investors to manage their portfolios through real-time information. In cooperation with FTX, Blockfolio is now launching the offer to buy and trade directly via the apps of Blockfolio Bitcoin and Co.
FTX.com was launched in spring 2019 and describes itself as a platform "by traders for traders". The focus is on futures and leveraged tokens. Binance was the last to participate in FTX. FTX CEO Sam Bankman-Fried said in an interview that Blockfolio has tremendous potential and referred to popular apps such as Coinbase, Paypal or Robinhood. He believes that Blockfolio's apps will attract many more millions of users and introduce them to crypto currencies. To what extent Blockfolio's services could be integrated into FTX remained open at first.
Conclusion: The crypto industry is consolidating
FTX's acquisition of Blockfolio is similar to Binance's acquisition of Coinmarketcap, which is reported to have raised $400 million. It adds up to an ever-lengthening list of takeovers and mergers in the crypto industry, an example of which is Poloniex, where TRON founder Justin Sun was involved. Experts see the development towards such giant deals as a sign that the crypto industry is consolidating. The large market participants have expansion in mind by offering as many services as possible under their own roof. With Blockfolio a web page was already switched free here, on which you can register yourselves for the future trade with crypto currencies. Blockfolio promises thereby immodestly "a new trade experience". How this will develop in practice, will be observed.
---
If you don't have an FTX account yet you can open an account here and save 5% on fees.