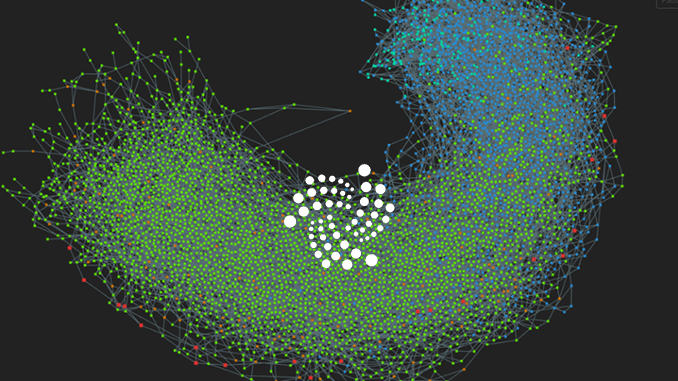 The IOTA Foundation is once again under public pressure: This time the accusation is made that the Tanglenet performance increase achieved by Phase 1 of Chrysalis is systematically exaggerated. Experts can understand the arguments.
When Phase 1 of Chrysalis was launched at IOTA last week, the focus was on technological progress. More than 1,000 transactions per second (TPS) could now be handled in the network, the IOTA Foundation praised itself on all channels. But on closer inspection, this is not true at all, according to an extremely critical professional article.
IOTA and the thing with the TPS
In the cryptoscene, TPS is considered a measure of how many monetary transactions a network can confirm per second. A special feature of IOTA is that such transactions are processed via several so-called bundles. What IOTA suggests with 1,000 TPS is therefore nonsense. IOTA comes to 1,000 bundles per second. But the measurement figure for TPS must be set much lower and is around 250, the article states. It will accuse the IOTA Foundation of knowingly using false terms in outdoor advertising.
In the IOTA community, the findings were then intensively discussed on Twitter (here and here). The article is a red rag to many IOTA supporters. But in the matter of the TPS he was right, that is the tenor. The IOTA Foundation has not yet made any known corrections.
The article also deals with a second detail in connection with IOTA's performance. The new node software Hornet is also advertised with 1,000 TPS and the possibility of using Hornet on low-performance computers such as Raspberry Pi 4. But practice shows, the article proves: If these TPS are converted into standard TPS, the result is only 35 to 100 real transactions per second or such terminals would have to be excluded from the network. All in all, as the analysis is titled, the IOTA Foundation exaggerates the success of TPS by chrysalis by a factor of 10.
Conclusion: IOTA has once again disturbed the peace at the castle
The IOTA Foundation's behaviour of interpreting technical terms such as TPS differently than usual in external communication is at least embarrassing. The implementation of Chrysalis Phase 1 shrinks under the new light from a big success to a much smaller success. Critical articles once again become targets for IOTA fans. But in the critical information about the IOTA project and its leaders the criticism was mostly justified. And seen from the outside it remains very strange: Whenever the IOTA Foundation is confronted with criticism and accusations, the great silence follows. But sitting out problems is not a tactic with which the IOTA Foundation promotes trust among investors.
---
Best place to buy Bitcoin and IOTA: