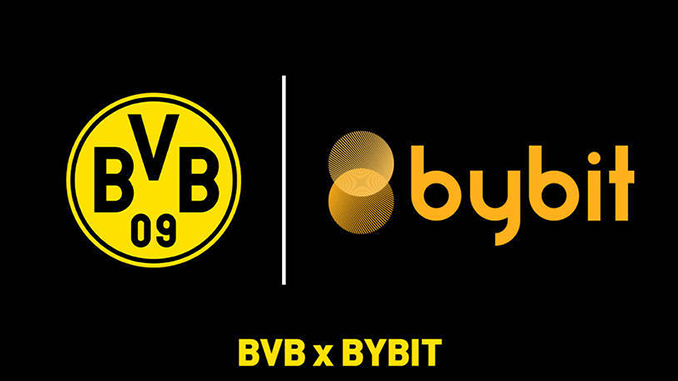 The Bundesliga club Borussia Dortmund and the Asian crypto exchange Bybit have entered into a partnership. BVB sees opportunities to strengthen its presence in Asia. Bybit in turn hopes for advertising effects in Europe.
Premiere for German top soccer: With the glorious BVB 09, the first top team ventures into the crypto sector and has won the trading platform Bybit as a new sponsor. According to a press release from Borussen, the cooperation is initially set to last several years. How much money is involved in the project was not disclosed. In a blog post by Bybit, CEO Ben Zhou can be quoted as follows: "We are proud to be first and foremost fans of Borussia Dortmund and secondly Champion Partner.
Background on BVB and Bybit
Borussia Dortmund is the most successful German soccer club of the last decades, with eight national championship titles and a Champions League triumph behind Bayern Munich. As early as 2000, BVB 09 went public, a step that is still unique in German professional sport today. With almost 160,000 registered club members alone, Borussia has a fan base that extends far beyond the Ruhr area. In an effort to market its popularity profitably on an international level, Asia in particular has been the focus of attention for years. BVB has offices there in Singapore and Shanghai.
The headquarters of Bybit is also located in Singapore. The platform was founded in 2018 and specializes in trading with derivatives based on Bitcoin and Co. In this segment, Bybit is the third largest crypto exchange worldwide in terms of turnover. Bybit sees the Dortmund team with many young players and creative playing style as a good template for identification. It is also mentioned that the BVB traditionally comes up in black and yellow – these colors are also used by Bybit in its brand appearance.
The new partners are counting on the cooperation paying off especially in their respective home markets. BVB wants to grow in Asia and Bybit in Europe. Initially, Bybit is likely to attract attention through advertising at Borussia Dortmund's international appearances. BVB sees Bybit as an "innovative tech company", which fits in well with the image of the association.
Conclusion: Bybit and Borussia Dortmund – does that fit together?
Initially, Bybit has little in common with the Ruhr area mentality attributed to BVB. On the other hand, the crypto industry and professional sports have already started several projects in the USA and England, which have resulted in special coins for fans. Whether the BVB and Bybit manage to bring likewise surprising actions on the lawn, must still show itself first.