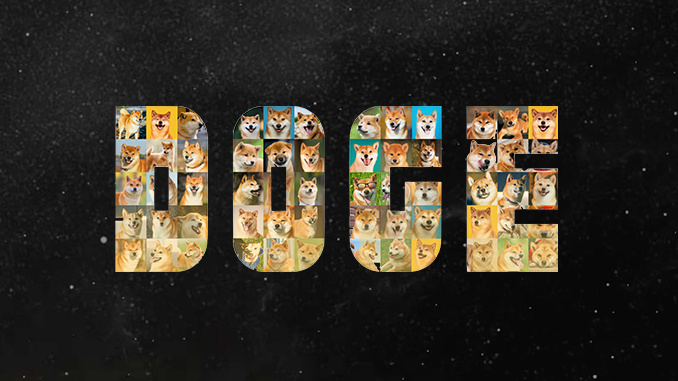 Out of a currently sluggish overall crypto market, Dogecoin stands out with a 27 percent weekly gain. DOGE is often derided as a meme coin, but manages to demonstrate momentum of its own.
With just over $11 billion in market capitalization, Dogecoin (DOGE) has become a staple among major cryptocurrencies since its mid-2019 rocket rise. Currently, DOGE is showing momentum of its own in a weak overall market. Over the last 7 days, Dogecoin is posting 27 percent gains in the price curve, with nearly 10 percent in the last 24 hours alone. Optimists believe that DOGE is thus setting off on one of its infamous rallies. But can we find any solid reasons why Dogecoin is pumping?
One argument is provided by key indicators: among all Dogecoin investors, 58 percent are now up, according to data service IntoTheBlock, and the nearly 2.4 million wallets represent about three-quarters of all capital gathered at DOGE. Analyst Laurent Pignon also shows on Twitter that large investors are calling the shots at DOGE. A manageable 706 wallets currently hold more than 10 million Dogecoin each (the equivalent of about $860,000), representing 82 percent of all DOGE in circulation. The suspicion is that the group of celebrities from business, sports and entertainment led by Tesla CEO Elon Musk is once again spinning the wheels of their much-loved Dogecoin.
But there's also a potential upside to DOGE that isn't just based on sentiment. US billionaire Mark Cuban, who has made a name for himself as a crypto advocate, compared Dogecoin to Cardano (ADA) in an interview a few days ago. While he attested to Cardano's stagnation in the process, he praised DOGE. Because Dogecoin shows more application possibilities. With a Tweet Cuban concretized later: Actually everywhere where, cryptocurrencies are accepted as a means of payment, DOGE is also included, so the 64-year-old. Cardano has not achieved such a spread, he said.
Cuban's approach here, as in other discussions, is very pragmatic. Dogecoin, in his opinion, does not invent anything new, but makes itself useful as a means of payment. At the NBA team he owns, Dallas Mavericks, payments with Dogecoin are of course possible. He estimated the results of the last twelve months at the Dallas Mavericks at more than 50,000 US dollars in sales with DOGE – that, in turn, is just a cinch for the million-dollar business of professional basketball in the USA. But in principle, Cuban is right: Dogecoin is represented on all major crypto exchanges and related trading venues and is even cited by the advertising industry.
Conclusion: Dogecoin is pumping – sustainable trend?
Whether Dogecoin can confirm its upward trend remains to be seen. However, it can be stated: DOGE is one of the few altcoins that occasionally manage to decouple from the lead currency Bitcoin (BTC) on the crypto market. If you want to trade Dogecoin as a small investor, you should definitely keep in mind that DOGE's token distribution shows an unhealthy power of the whales, which can influence the price curve under certain circumstances.
---