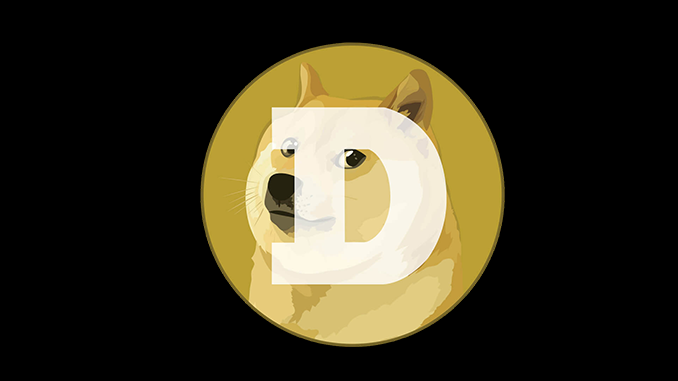 The history of Dogecoin (DOGE) is experiencing a new record-breaking chapter: since the turn of the year, the price has more than doubled. Although DOGE is actually designed more as a fun currency, it has prominent fans.
With Bitcoin (BTC) hitting new all-time highs, the crypto market is doing capers. Dogecoin (DOGE) finds itself in the middle of it. In the last hours of 2020, Dogecoin was still trading at just over US$0.004 and then took the US$0.01 hurdle on January 2, 2021. 120 percent in the plus stood DOGE thus within 24 hours and ranks itself with more than 1.2 billion US dollar market capitalization in the group of the 30 largest cryptocurrencies. The amazing thing is that Dogecoin claims to be more meme than currency. Among the avowed fans of DOGE, however, is Tesla CEO Elon Musk, who already classified Dogecoin as "inevitable" on Twitter in the summer.
It's inevitable pic.twitter.com/eBKnQm6QyF

— Elon Musk (@elonmusk) July 18, 2020
Background to Dogeecoin
Back in late 2013, developers had the fun of launching DOGE. Their idea: a cryptocurrency with a cute dog as its symbol could introduce people to cryptocurrencies in a playful way. Sure enough, a community formed behind Dogecoin and also raised funds to promote the cute meme all the way to the Olympics. In the summer of 2020, a challenge on TikTok made news for pumping Doge's price. This succeeded only to a limited extent, but again created more attention and trading opportunities for Dogecoin.
From a purely technical point of view, DOGE is a copy of Litecoin (LTC), but with an unlimited maximum amount. Inflation is therefore predictable with Dogecoin and the altcoin is realistically more of a speculation object than a serious long-term investment opportunity. However, it is exactly such a fun coin that the crypto scene loves and this is clearly expressed in the current situation.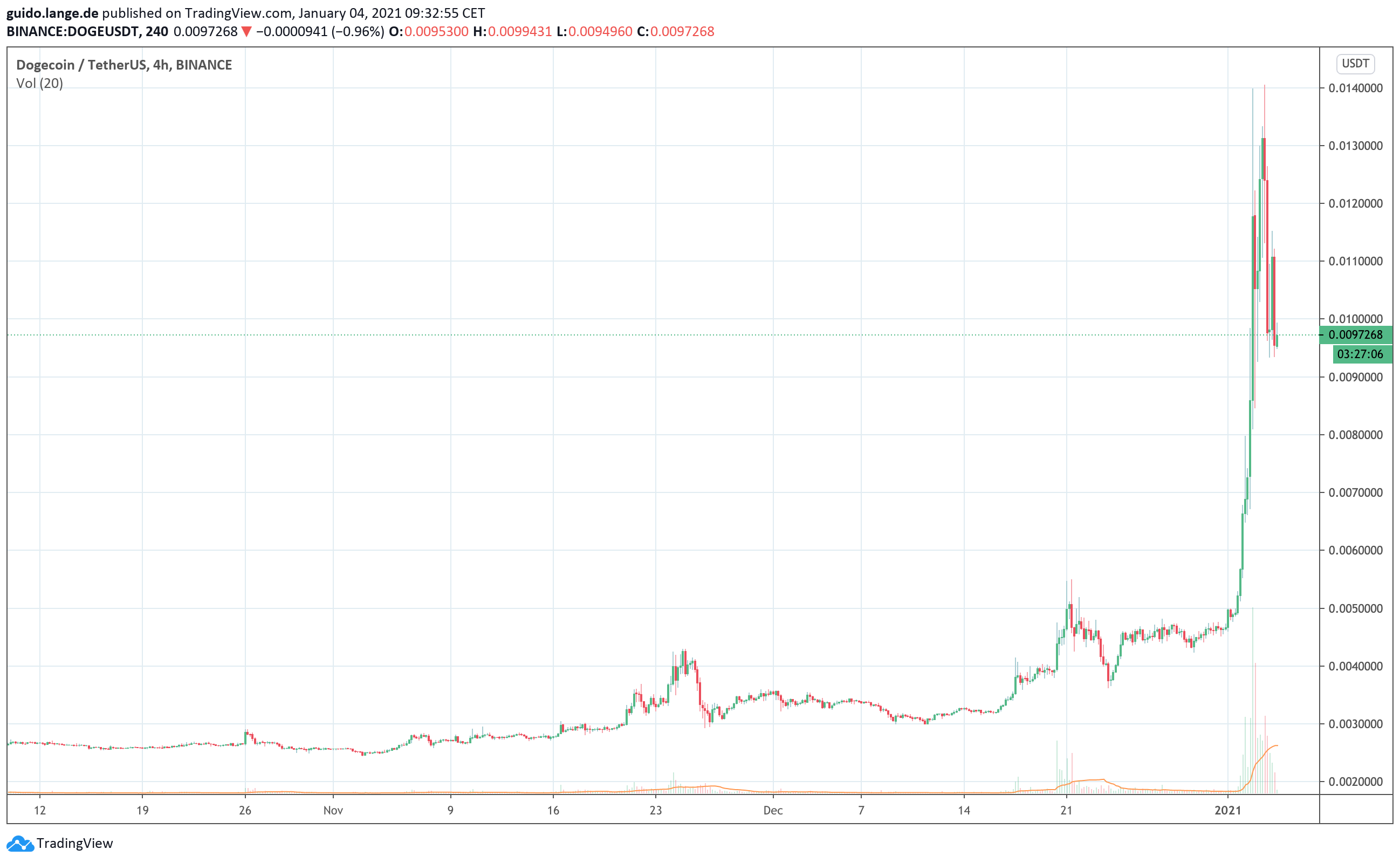 Conclusion: Dogecoin enraptures – investor should remain cautious
DOGE is traded on a variety of crypto exchanges, on Binance already since summer 2019 and meanwhile even with futures and leverage. This fulfills the self-imposed task of using DOGE as a teaching tool, so to speak, for getting started in crypto trading. But Dogecoin is also used for illegal trades. Whether DOGE will establish itself among cryptocurrencies considered serious in the future is more than uncertain. But the fun factor does not come up short in price developments like currently for those who reacted quickly. Elon Musk, by the way, has so far remained silent about Dogecoin's recent surge, which seems to follow his whimsical forecast.
---
Open a Binance Account here and save 10% on fees for a lifetime.