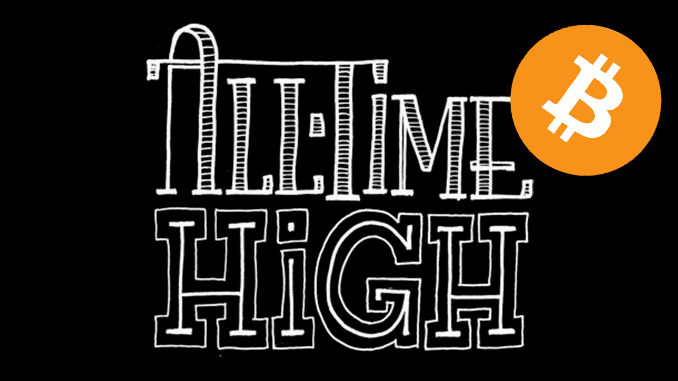 Over the weekend, Bitcoin exceeded the price mark of 34,000 US dollars for the first time in its history. What are the reasons for the new highs and where could the price of BTC be heading?
The crypto year 2021 has just begun and already Bitcoin is setting new records: On New Year's Eve, BTC was still trading at around $29,000 and then took the magic hurdle of $30,000 for the first time early on January 2. This developed into a spurt that temporarily lifted Bitcoin's price to well over 34,000 US dollars on January 3, 2021. A good 34,600 US dollars is now quoted as the new all-time high. Today, Monday, as the first working day of 2021, Bitcoin has settled back at initially around 33,000 US dollars. But BTC's bull ride started in the fall of 2020 and has tripled the price of BTC in the last three months. What is behind this success story and what else can be expected from Bitcoin in 2021?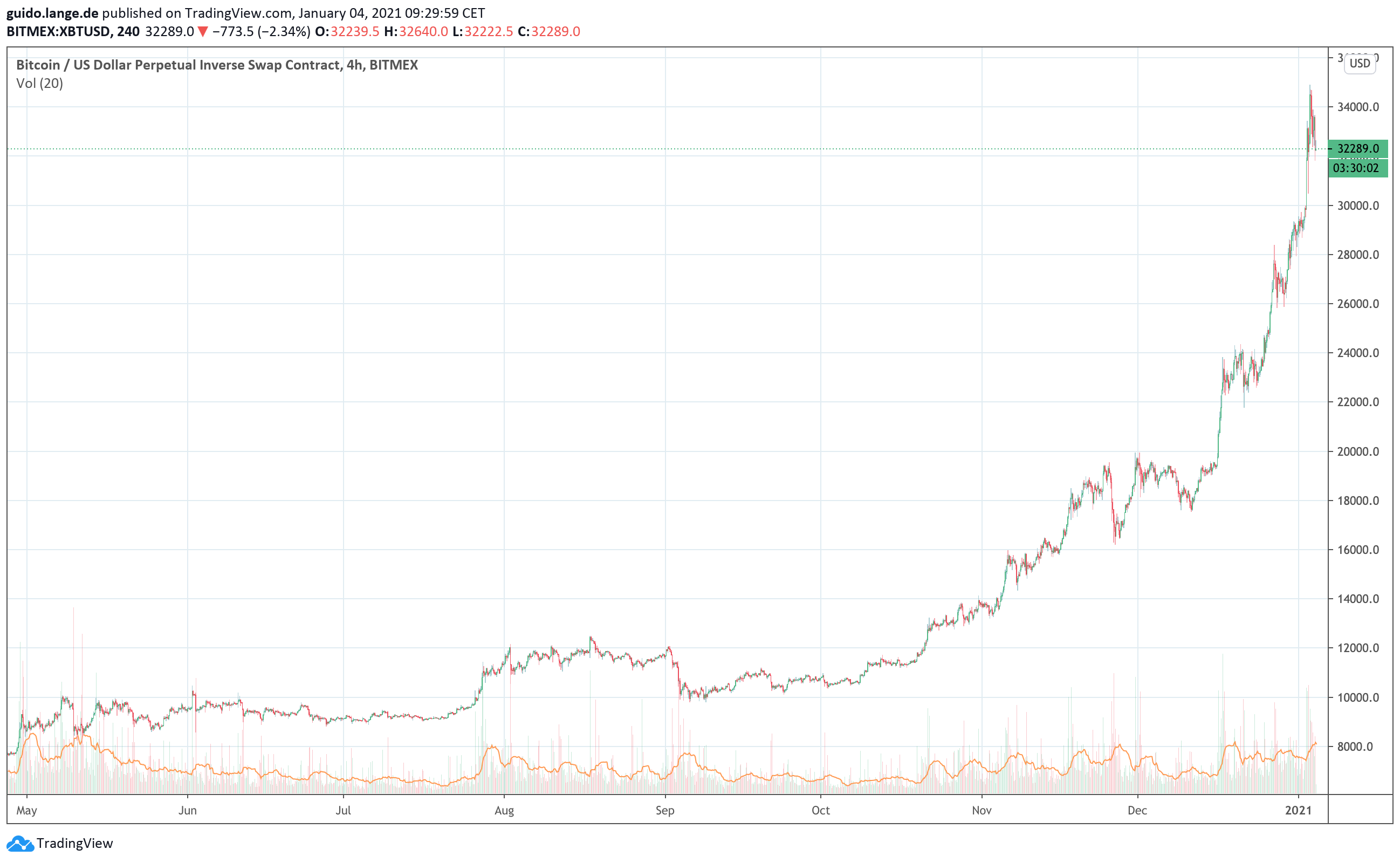 Bitcoin is on trend
When Bitcoin first took the psychologically important $20,000 mark in mid-December 2020, observers noted, "Compared to the previous highs of 2017, public interest in Bitcoin was still muted. Now, however, searches for BTC on Google also skyrocketed, and resellers stocked up on Bitcoin accordingly. The group of citizens acquiring Bitcoin is growing.
Institutional investors are buying BTC
Analysts see the entry of institutional investors as the main reason for the current bull market in Bitcoin. MicroStrategy is now considered a pioneer with the strategy of shifting cash reserves into Bitcoin. Hedge funds and other asset managers are popping up almost every day to finally add BTC to their portfolios. Profit opportunities and inflation protection are their arguments. In the market, strong demand and limited supply are rocking Bitcoin to all-time highs. Only a good 20 percent of all existing Bitcoin is still placed on the open market, the huge remainder is used as a store of value. In this environment, the omens are for further gains in BTC. If "only" 1 percent of wealth and monetary reserves flow into Bitcoin in 2021, the situation of steadily growing demand for BTC is written in stone.
Bitcoin algorithms strike
Now one legitimately wonders: Are institutional investors for BTC really active even on weekends? At the very least, a spectacular transaction of a good 35,000 Bitcoin worth more than $1.5 billion was observed and could suggest a large private sale. In such actions, trading bots react and try to realize profit from predictable price fluctuations. This may have been another piece of the puzzle on the way to Bitcoin's new all-time high.
Conclusion: Bitcoin's price puts on the turbo
In hindsight, 2020 was also a fruitful base for BTC in its macroeconomic development. If you look at the individual pieces of the mosaic, you come to the conclusion: the demand side of Bitcoin is on firm footing due to institutional investors. Optimists therefore already set 50,000 US dollars and more as the next striking price target for BTC. Bitcoin's market capitalization now exceeds 600 billion US dollars, and hardly anyone is afraid of a speculative bubble forming. BTC on the fast track to other asset classes – this could continue almost seamlessly in 2021.
---
Best place to buy Bitcoin: