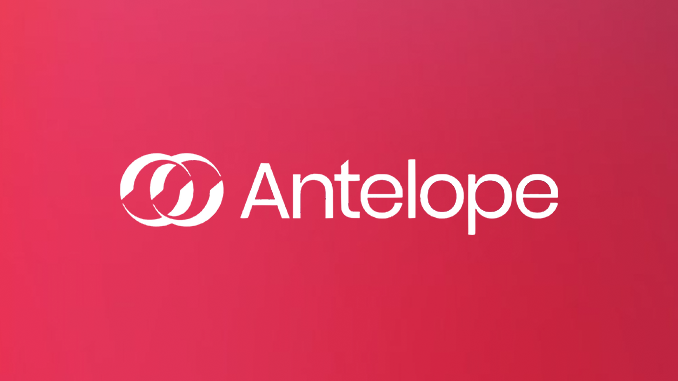 At EOS, disputes between the blockchain company Block.one and the community have led to a rift. Under the name Antelope, the EOS Network Foundation wants to set up the project independently.
Yesterday, Wednesday, EOS received a lot of attention with a temporary price jump of about 20 percent. Because actually not much was heard of EOS for quite some time, the former top ten altcoin has currently slipped to 40th place among the most capitalized cryptocurrencies. Since 2021, things have been bubbling up behind the scenes at EOS, with the community complaining about stagnating development work. This had its center in previous years at Block.one, the crypto company had launched EOS with a spectacular ICO in 2017/8, 4 billion US dollars were raised. Now, the rift between Block.one and the EOS community is becoming abundantly clear. The EOS Network Foundation published a blog post announcing a "new era" under the name Antelope.
Listed is how Block.one stopped developing the EOSIO blockchain in mid-2021. EOS co-founder Dan Larimer had already broken away from Block.one in January 2021. The EOS Network Foundation recalls that at the end of 2021, EOS Block Producer decided by consensus to support the foundation financially as well. Payments to Block.one were stopped in parallel. Now a hard fork has been announced for September 21, in which the camp gathered at the foundation also wants to technologically decouple from the previous EOS. Then Larimer helped with this. No comment on the situation has been heard from Block.one so far.
The company has also suffered a setback on another front. In June 2021, Block.one had announced an out-of-court settlement with disappointed EOS investors. By paying $27.5 million, it was supposed to settle claims from a class action lawsuit. But a court in New York has now rejected this settlement to EOS instead of approving it as expected. According to the court, the plaintiffs represented by Crypto Assets Opportunity Fund LLC did not sufficiently represent the interests of all investors.
Conclusion: Can EOS make a comeback as Antelope?
The fact that Block.one had lost its interest in the further development of the technological basis of EOS could already be seen, for example, in the wrangling over the Voice side project. Voice ultimately turned out to be a million-dollar grave. But the EOSIO blockchain used to be considered ahead of its time and the EOS Network Foundation promises improvements in many details with the new start. Those who hold EOS in their portfolio should pay attention to additional information before the hard fork in order to position themselves intelligently.
---