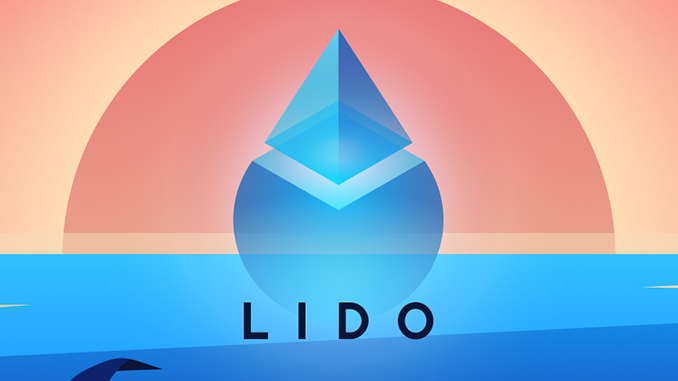 Ethereum (ETH) is to be technologically upgraded to a future-proof level this year. For the staking of Ethereum 2.0, billions of sums are tied up in the testnet Beacon. Lido (LDO) plays a central role in this.
Ethereum 2.0 is one of the big topics in the crypto scene in 2022, after all, the second most important cryptocurrency in the world wants to virtually retread itself through a technologically sophisticated upgrade. In December 2020, a public testnet called Beacon for Ethereum 2.0 went live for the project. This testnet currently has 11.7 million Ethereum (ETH) firmly committed for staking, or about 10 percent of all existing ETH currently worth just over $35 billion. Last week's news that the launch of Ethereum 2.0, which was expected in June, has been postponed is now causing unease among investors.
This is because the capital stored in Testnet Beacon is locked up there in the form of ETH 2.0. The ETH, which were transferred towards Testnet, can only be traded freely again when the actual blockchain of Ethereum merges with Beacon through "The Merge". In a way, DeFi projects and crypto exchanges have leveraged this restriction by creating so-called wrapped tokens for Ethereum 2.0. This allows investors to benefit from staking on ETH 2.0 and still withdraw their Ethereum as well. But is this possibly an unstable house of cards that could collapse?
Lido (LDO) is way ahead in Ethereum staking
Bloomberg financial news agency describes the Ethereum situation as "one of the biggest crypto bets ever" and shines the light on Lido (LDL). The DeFi project Lido aggressively recruits capital in Ethereum for the Beacon Chain and pays extra premiums in LDO on top of the APR there. In addition, the wrapped Ethereum token from Lido, Lido stETH, can also be contributed back to other DeFi projects. This attractive-sounding overall package has resulted in 3.2 million ETH worth around 10 billion being raised for Ethereum 2.0 through Lido. This surpasses the Ethereum 2.0 offerings of all major crypto exchanges combined in volume. At Binance, Coinbase, Kraken and Co. about 2.5 million Ethereum are committed to ETH 2.0 staking, according to Bloomberg.
Skeptics think the ratios are risky. What if investors put their Lido stETH on the open market in a big way? Can the price of Lido stETH pegged to Ethereum then be maintained? A second caveat: Large amounts of Lido stETH are invested in DeFi projects like AAVE and Curve (CRV). Again, programming errors or dwindling confidence could severely disrupt the carefully crafted puzzle of maximizing profits on Ethereum assets. A horror scenario: the old Ethereum 1.0 is priced higher by the market than the upcoming Ethereum 2.0 and the de facto price peg collapses.
Bottom line: nervous months ahead for Ethereum
Ethereum creator Vitalik Buterin had tried twice around the turn of the year in terms of Ethereum 2.0 to recapture the high expectations. With the term "endgame", Buterin warned of technological challenges that still had to be solved, and a little later he urgently reminded everyone that "The Merge" was only the first important stage for Ethereum 2.0. The now announced postponement of "The Merge" could fuel nervousness. Whether this will also affect Lido, AAVE, Curve and others, where a successful upgrade to Ethereum 2.0 is required, will become clear in the coming months.
---
Best place to buy Bitcoin and Ethereum: