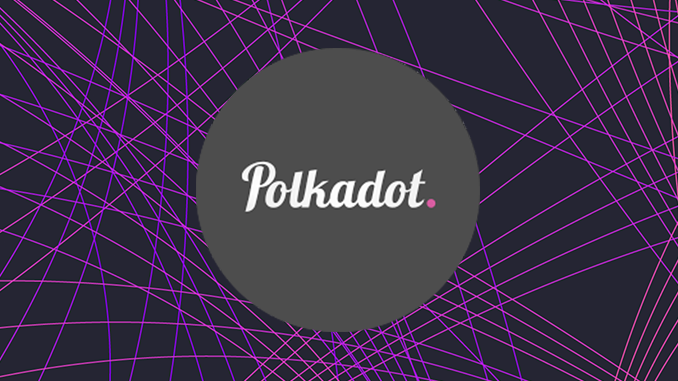 Although the Polkadot project is not even officially fully live yet, investors see great potential in the associated crypto currency DOT. In a private token sale, Polkadot has now been able to collect 43.3 million US dollars in Bitcoin (BTC). DOT is expected to become tradable in August.
Polkadot (DOT) has been arousing great interest in the cryptoscene since 2016, in 2017 a financing round was successfully concluded with a good 144 million US dollars, and in 2019 half a million DOTs were also sold at an undisclosed price. Now Polkadot has organized a Private Token Sale, which brought in a good 43 million US dollars in Bitcoin (BTC), as can be seen from transfers to Polkadot's BTC address. DOT was sold for 125 US dollars per token, investors report in a discussion thread at Reddit. Now they are looking forward to August, when transactions with DOT are to be made possible, probably from August 18.
Background on Polkadot (DOT)
Polkadot was created by Ethereum co-founder Gavin Wood and aims to link different blockchains via the Polkadot center. This should, for example, make it possible to validate and invoice a smart contract agreed in Bitcoin (BTC) in the Ethereum block chain. Polkadot's mainnet has been activated since May, but still without transfers to DOT. DOT is intended to serve as a token for votes on the future of Polkadot and to keep the network stable through DOTs deposited for staking. Recently, the community at Polkadot decided to split DOT into smaller units, which will be called Planck. This step is scheduled to take place on August 21 and will be done at a ratio of 1:100.
Polkadot has already experienced a hack in which control of more than 500,000 ETH worth at least 98 million US dollars was lost. CoinMarketCap calculates a current price for DOTs of about 176 US dollars, but also explicitly points out that DOTs cannot be traded legally or technically so far. Corresponding transactions are therefore limited to future real transactions. In the current sale, Polkadot has excluded investors from the USA, Japan and some other countries by geo-blocking, probably to avoid conflicts with regulatory authorities.
Conclusion: Polkadot and DOT to be put to the test in August
The concept of DOT and Polkadot is theoretically impressive. Projects such as Avalanche are seen as potential competition, but are still lagging behind in terms of time schedule and collected risk capital. So it will probably be Polkadot's turn in August to move from theory to practice with the placement of DOT on the crypto exchanges. If you are now considering investing in DOT: Keep August 21st in mind for the conversions of units at DOT and be aware that at the moment no DOT could be seriously purchased from other places than Polkadot himself.
---
Best place to buy Bitcoin: