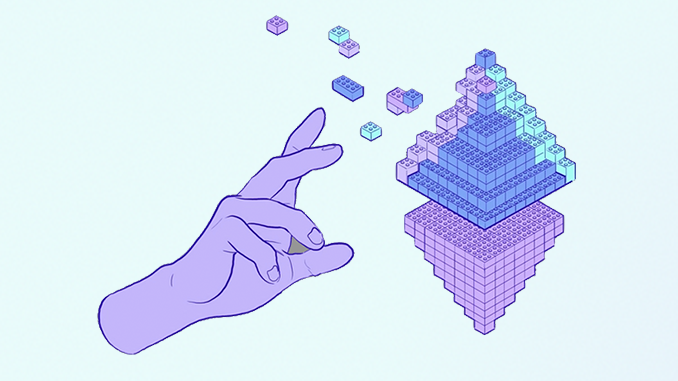 The crypto scene is experiencing a popcorn-worthy dispute on Twitter. Vitalik Buterin, inventor of Ethereum (ETH), has become embroiled in a spat with Ripple (XRP) that reveals fierce dislikes from both camps.
Ripple (XRP) is also repeatedly calling for solidarity from the crypto industry in its lawsuit against the U.S. Securities and Exchange Commission (SEC). At least from Ethereum (ETH), however, this is not to be expected, as a sharp dispute on Twitter currently demonstrates. For Vitalik Buterin, the mastemind at Ethereum, wrote that XRP had already lost its morale two years ago. At that time, Ripple had lashed out against Bitcoin (BTC) and ETH in an official blog post. In the now-deleted text, Ripple opined that Ethereum and BTC were actually under China's control. This alluded to the significant percentage of Bitcoin miners and those on ETH that were based in China.
But Buterin's criticism of XRP and Ripple did not go down well with the other camp. For Ripple, CTO David Schwartz jumped into the ring. First, he mocked the Ethereum community as one that demands punishment for other projects that do not give full credence to the ETH story. To that, it's important to know: In the dispute with the SEC, a crucial strand revolves around the so-called "Hinman speech". In 2018, for the SEC, board member William Hinman had given ETH a regulatory free pass – a privilege that Ripple also claims for XRP.
Schwartz continues gleefully, comparing Ethereum to eBay. ETH miners, he says, are actually shareholders. This is because eBay, which is listed on the stock exchange, makes profits from auctions and price wars. Nothing else happens on Ethereum, where miners also get their income from transaction fees. Schwartz finds much applause for his comparison among XRP proponents, who point to extremely high transaction fees. The Ethereum Foundation with Buterin is also attacked, which is to be seen as a collection of managers and therefore resembles a stock company.
Conclusion: When two quarrel … Beef between ETH and XRP
Ripple must further fear in the SEC proceedings that XRP is classified as a security ("securities") under US laws. Ethereum believes this danger has been averted by the "Hinman speech" since 2018. When crypto celebrities from both projects publicly spar and their followers rush to Twitter in support, it certainly has entertainment factor from the outside. However, it also shows that the nerves – mainly at Ripple – are tense and deep-seated antipathies are cultivated instead of fundamental solidarity.
---