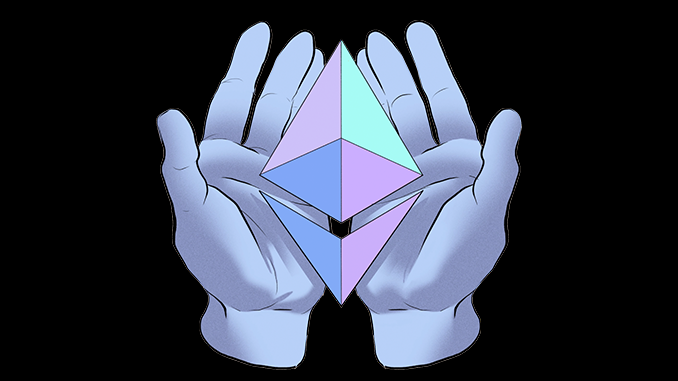 Ethereum (ETH) is expected to undergo a landmark upgrade on September 15 or 16 with "The Merge." The hard fork brings with it details investors should know about.
The second most important global cryptocurrency Ethereum (ETH) is about to experience a historic event: with "The Merge", the technological basis of Ethereum will be switched from the previous energy-guzzling Proof-of-Work (PoW) protocol to the much more economical Proof-of-Stake (PoS). This will also remove Ethereum miners from the system in the future and should result in deflationary effects for ETH. For "The Merge," an expected launch date of September 15 or 16 has now been announced. Technically, "The Merge" will be a hard fork for Ethereum. This will create two parallel blockchains for Ethereum and, accordingly, an ETHPoW in addition to the new ETH (PoS), which has no real future prospects, but could still cause confusion at times.
On Twitter, user OlimpioCrypto has thankfully pointed out what investors like you need to know before "The Merge". We summarize important details:
– "The Merge" will effectively duplicate all tokens documented on the Ethereum blockchain. This applies not only to ETH itself, but also to NFTs, liquidity on Uniswap and other DeFi platforms, credit trades on AAVE and Compound, etc., WrappedBitcoin, and even ETH stablecoins like USDC, for example.
– Miners and windy crypto exchanges are likely to be among those with an interest in keeping what is known as Ethereum PoW active for at least some time to come. This is because there are foreseeable opportunities to do business with ETHPoW and associated tokens, even if they are unsustainable. Some crypto exchanges (for example, Poloniex and BitMEX) have already signaled that they will initially list the then obsolete ETHPoW alongside the new ETH.
– So if you want to get involved in the speculation with ETHPoW, you should already create an account with at least one platform that wants to make ETHPoW tradable in the run-up to "The Merge". At BitMEX, for example, ETHPoW futures are already being traded with values of around 60 US dollars. ETH is currently trading at around 2,000 US dollars and the difference clearly shows that ETHPoW is not given any chances on the market in the medium and long term.
– In terms of time, turbulence can therefore be forecast directly after "The Merge". Investors want to sell ETHPoW to take profit from their "double" ETH. Here it would be very important for you to check in advance with which wallet you can still connect to the old PoW blockchain of ETH. The widely used Metamask wallet, for example, will not be able to do this automatically.
– To get your hands on the "duplicate" ETH, your existing Ethereum balances must be stored on the blockchain under your control. So if you currently hold them at a centralized crypto exchange, you would have to withdraw them from there first.
– If you're running bids on NFT platforms like OpenSea, be sure to cancel them before "The Merge" – because there's a big risk of being pulled here with ETHPoW.
-It is also recommended to withdraw liquidity in ETH at DeFi platforms before "The Merge", because there the situation might become confusing. Even gambling there for the moment after "The Merge" is not for beginners. If you want to take a risk here, you should be familiar with the matter above average.
– OlimpioCrypto also points out the danger of so-called replay attacks, where a transaction is initiated in ETHPoW but replicated in ETH (PoS). Here, it helps to decline transactions.
Conclusion: Ethereum investors should be vigilant with "The Merge"
We are still expecting information from crypto exchanges, crypto platforms, DeFi projects and other market participants in the coming weeks on how they plan to deal with "The Merge" specifically and what customers should do. From experience, "black sheep" also see such a situation as an opportunity to rip off scams and exploit investor inexperience. So be cautious in the Ethereum ecosystem and check actions once too often rather than falling for a trap.
---