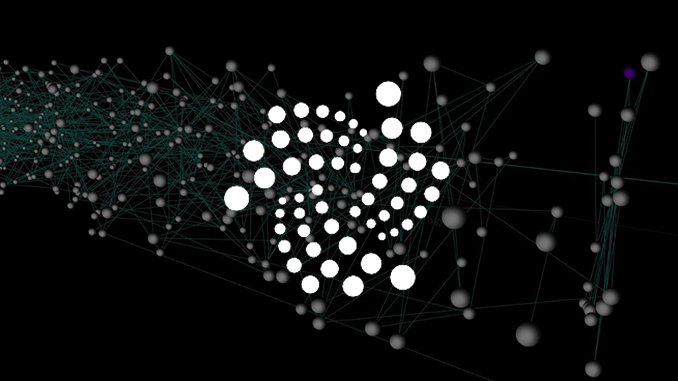 At IOTA, developer Hans Moog is a fixture for the community. Now Moog has made public a discussion about a possible move away from no fees and intentional inflation. The waves are running high.
Zero fees have always been a unique selling point for IOTA. In this way, the altcoin wants to set itself apart from all other popular altcoins in terms of content and technology. But now, developer Hans Moog, who has been employed at the IOTA Foundation since 2018, is making it public that within the leadership of IOTA, the mantra of zero fees is on the line. On Twitter, Moog provides insights into the discussion and also reveals ideas about a possible managed mechanism for inflation. The community clearly responds.
For Moog even felt compelled to combine his thoughts on a possible change of course for IOTA with hints about a withdrawal from the project. Moog aka @hus_qy clearly opposes IOTA Mana developing a monetary value. Mana is the name given to a future monetary unit in IOTA that will be levied on a decentralized Tanglenet to initiate and validate transactions. In the past, Charles Hoskinson, the mastermind of Cardano (ADA), doubted whether this construct can function at all without a monetary value and was met with fierce opposition from Moog and other IOTA enthusiasts.
Moog has a reputation within the IOTA community for not shirking even unpleasant truths; an earlier blog post on chaos at the foundation and seemingly insurmountable problems in development work is legend. Now the avowed hacker and feminist remains somewhat cryptic in detail. However, phrases like "frustrated" and "waste of time" give a deep insight. Moog apparently feels in the inner workings of the IOTA Foundation in a camp that is losing the majority. Saying goodbye to fee-free would also mean sacrificing the uniqueness of IOTA and innovative principles, according to Moog.
Conclusion: IOTA at a crossroads – what is boss Dominik Schiener really planning?
In the social networks, Moog receives a lot of applause for his statement. It is noted that co-founder Dominik Schiener, who is in command at the foundation, should lead the directional dispute about fee-free and inflation. Moog, in turn, would like to see an open and transparent discussion regardless of his personal opinion. For the moment, this leaves observers hanging: Not only with the side projects Shimmer and Assembly is the situation at IOTA unclear – also with the aspired decentralized Tanglenet, fundamental points are now being reconsidered again. Traditionalists like Moog see their convictions endangered and thus hit the nerve of many patient investors.
---