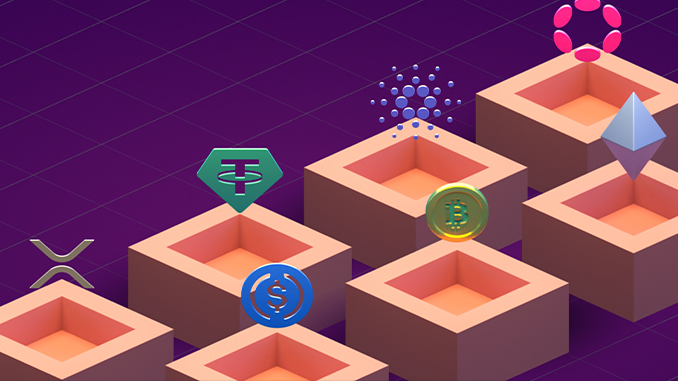 The US crypto exchange Kraken publishes the report of independent auditors every six months. This now includes five other altcoins in addition to Bitcoin (BTC) and Ethereum (ETH), including Ripple (XRP).
Not only after the insolvency of the crypto platform Celsius, investors are paying more attention to whether crypto exchanges of their choice can prove through auditors that assets are professionally secured and reserves exist. The U.S. crypto exchange Kraken sees itself as a pioneer on this issue and has expanded the level of detail in its second report on this in 2022. In a blog post, Kraken states that reserves and handling of Rippe (XRP), Cardano (ADA), Polkadot (DOT) such as the stablecoins Tether (USDT) and USD Coin (USDC) have now also been thoroughly examined. The report is attested by the internationally active auditors of Armanino.
The overview page of Kraken on the 1st half of 2022 on proven reserves shows: The crypto exchange handles deposits responsibly and controls a volume of 100 percent or more than customer funds deposited in each of the 7 cryptocurrencies examined. Accordingly, for deposits in Bitcoin (BTC), Ethereum (ETH), Polkadot, and Cardano, the attestation applies not only to balances stored for day trading, but also to those brought in for staking. Kraken customers can also request an individual report on their accounts.
At the beginning of July, FTX CEO Sam Bankmanager-Fried had still startled with statements on the fact that some crypto exchanges are probably "secretly bankrupt". However, he did not mention any names. A list by Nick Carter on how crypto exchanges deal with transparent and regular auditor reports makes it clear: Kraken actually handles the issue in an exemplary manner, competitors such as BitMEX, for example, issue audit reports themselves and others such as Gate.io have not published an up-to-date report for a long time. However, leading crypto exchanges Binance, Coinbase and FTX do not appear at all in Carter's market report for undisclosed reasons.
From a U.S. perspective, what is surprising about Kraken's update is that an attestation was also issued on Ripple (XRP). This is because Ripple is involved in a protracted legal battle with the U.S. Securities and Exchange Commission (SEC) over XRP, and the agency has also begun scrutinizing platforms that support trading XRP. As a result, Kraken has suspended trading XRP for US customers.
Conclusion: Kraken behaves in an exemplary transparent manner when it comes to proving liquidity
From the perspective of investors, it is to be welcomed which effort Kraken makes to prove the security of customer funds even with external auditors. One would hope that other providers would follow suit and thus strengthen trust in the crypto industry.
---