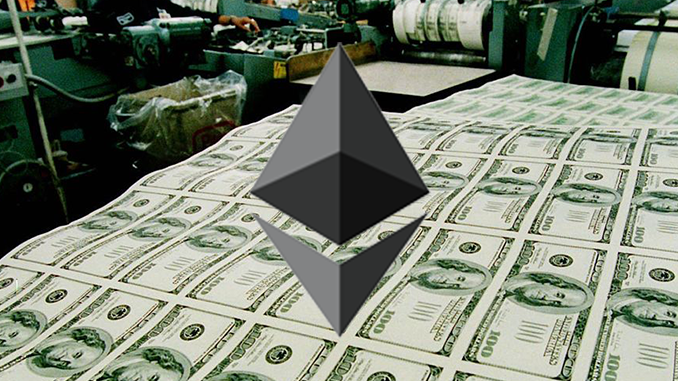 Almost 40 days ago, Ethereum (ETH) changed its base protocol to Proof-of-Stake with "The Merge". The impact on Ethereum token distribution is clear, intentional deflation is in sight.
Ethereum (ETH) is experiencing a pleasant side effect of the protocol change a good five weeks after "The Merge". Prior to "The Merge," Proof-of-Work on Ethereum brought miners with it, which the new protocol eliminates Proof-of-Stake. This has also significantly reduced the amount of new ETH being generated on a daily basis, and the sophisticated mechanism behind it is leading Ethereum towards deflation. Crypto analyst Mika Honkasalo expects on Twitter that there will be less ETH in circulation next week at the latest than before "The Merge".
The trend can be seen well at Ultra Sound Money. The website uses blockchain data to show in real time how token holdings are changing on Ethereum. At the moment, an annual inflation of 0.08 percent would still be expected, but on some days more ETH are already destroyed ("burning") than new ones are created. This situation always arises when transaction fees on Ethereum are higher than 16 Gwei. This is because the actual transaction fees paid on Ethereum also determine what proportion of them is immediately destroyed again. This mechanism was introduced on Ethereum with EIP-1559 (Upgrade London) in the summer of 2021 to curb inflation and make transaction fees more predictable. Even then, temporary deflationary effects were evident for Ethereum, but it is only with "The Merge" that the concept comes into full effect because fewer new tokens are created in parallel.
For investors, this development is important because a predictable reduction in Ethereum's token holdings should, at least in theory, have a positive impact on the price curve. If Ethereum continued to rely on proof-of-work as a protocol, annual inflation of just over 3.6 percent would be marked down, as Ultra Sound Money simulates.
Conclusion: Ethereum expects deflation – "The Merge" with first tangible results
Bitcoin (BTC) as the mother of all cryptocurrencies owes its nickname "digital gold" also to the fact that inflation is kept low with the quadrennial Bitcoin halving, in which the irrevocably fixed maximum number of 21 million BTC also has its share. Ethereum has weakened in this discipline so far, a predefined maximum number of ETH does not exist and until the fee reform EIP-1559, the topic of inflation was preferably suppressed. Now, however, it is becoming apparent that inflation on Ethereum is becoming manageable and is even likely to turn in the direction of deflation – undoubtedly good news for investors.
---