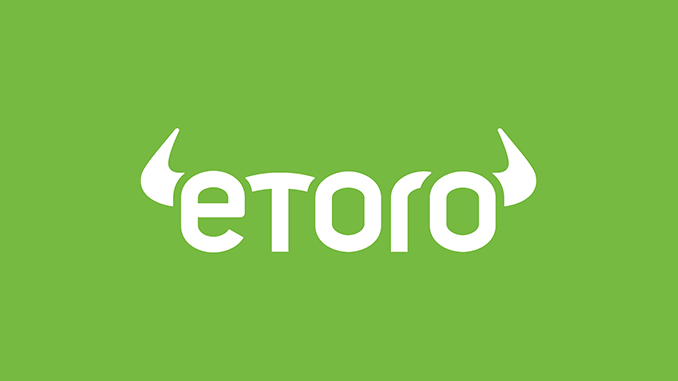 Trading platform eToro is making it easier to get started in crypto trading by lowering the minimum deposit amount to 50 US dollars. Previously, a minimum of 200 US dollars was required.
eToro has quietly taken a bigger customer-friendly step: from now on, it will be enough for customers from Germany to deposit 50 US dollars to start trading cryptocurrencies and other asset classes afterwards. Previously, this minimum deposit amount was 200 US dollars. With this significant reduction, it is now also easier to implement a savings plan based on Bitcoin (BTC), for example.
"Stacking Sats" is the name given in the crypto scene to the strategy of investing even small amounts in Bitcoin as regularly as possible in order not to miss the trend in the long term. Sats stands for Satoshis, the smallest unit in which Bitcoin are settled. One Sat is equal to 0.00000001 BTC, so one Bitcoin contains 100 million Sats. For 50 US dollars, you currently get almost 0.0016 bitcoin at eToro, fees included. As with other savings plans, the concept of "Stacking Sats" assumes that it is virtually impossible to find the ideal time to invest. Instead, however, it pays – historically proven – to continuously put money into a chosen asset class like Bitcoin, and not to underestimate smaller amounts. Although cryptocurrencies are notorious for being subject to strong price fluctuations – in a medium- and long-term comparison, the cryptocurrency Bitcoin has clearly outperformed all other widely used asset classes such as DAX or gold in terms of performance over the past ten years.
In the USA as well as in Germany and the EU, clear tendencies towards above-average inflation rates have recently become apparent. Experts therefore emphasize that investment strategies and savings plans must not only be measured by their own percentage gain, but that inflation must also be taken into account. Here, Bitcoin has earned a good reputation as a store of value ("digital gold"). This is because BTC is protected from inflation in principle with the maximum number of 21 million Bitcoin fixed in perpetuity. If now, as before, growing demand for BTC meets a constantly shrinking supply, price increases are inevitable.
Conclusion: eToro demonstrates customer friendliness
Whoever becomes or is a customer at eToro is of course not limited to Bitcoin. Quite legally, eToro also has a variety of other cryptocurrencies in its program, including important altcoins such as Ethereum (ETH) and IOTA. Further, eToro offers trading in popular stocks, commodities, indices and fiat currencies. We know eToro as a reputable platform with the plus point of providing German-language support throughout. Due to the lowered entry hurdle for the minimum deposit, it is now easier than ever to implement your individual investment strategy at eToro.
---
Best place to buy Bitcoin: