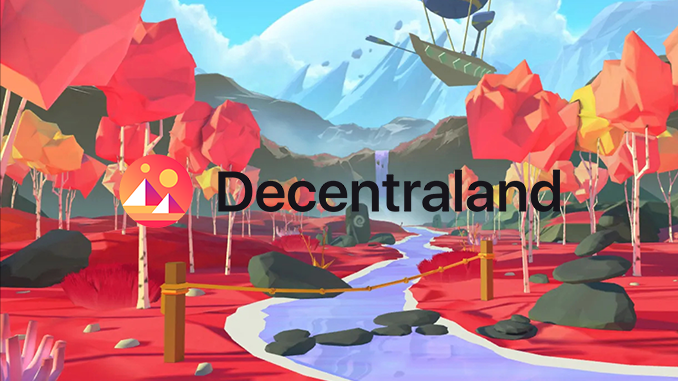 Facebook has unveiled its plans for a virtual world called Metaverse. That sent similar crypto projects Decentraland (MANA) and Sandbox (SAND) to new all-time highs.
As of now, Facebook's most ambitious project is called Metaverse, and with all its might, the blue giant plans to push forward its vision of an online virtual world for activities of almost any kind. This bet on the future by Facebook has abruptly increased interest in crypto projects, which are already focusing on virtual worlds based on blockchains. Decentraland (MANA) gained a whopping 100 percent overnight over the weekend and is currently trading at an all-time high of $2.70 after slight price corrections. Sandbox (SAND) also benefited significantly from Facebook Metaverse and on Sunday climbed to a new all-time high of well over 2 U.S. dollars with an interim gain of a good 50 percent.
Interestingly, the DeFi platform Zerion has been gathering such altcoins under an index called Metaverse for quite some time and this index has also gained 37 percent over the last seven days. Axie Infinity (AXS) and Illuvium (ILV), for example, are also co-directed there, also versions of crypto virtual worlds.
Facebook's Metaverse – what role does the crypto industry play?
Facebook specifically mentioned NFTs during the presentation of Metaverse, so-called non-fungible tokens have become the top topic in crypto year 2021. As immutable and unique tokens, they not only document special pieces of equipment or private properties in virtual worlds, for example. So Facebook sees the need to copy this concept for Metaverse as well.
Facebook has so far remained silent on the question of which means of payment will be used for Metaverse. Facebook's own cryptocurrency Diem seems to be on hold, but the self-developed wallet Novi has already been made fit to be compatible with established stablecoins. Thus, it remains open for the time being whether Facebook will make a new attempt to introduce its own means of payment for Metaverse or whether there will be direct points of contact with the crypto industry here.
The third exciting question is whether existing crypto projects are trying to imitate Facebook's approach of optimizing Metaverse for 3-D computer glasses. These themselves require a lot of hardware capacity and the data streams to be transmitted could blow up blockchain solutions.
Bottom line: blockchain games are rejoicing over Metaverse.
Decentraland, as a pioneer in open blockchain gaming, anticipated many of the ideas now faltering in Metaverse, while itself drawing inspiration from computer games like The Sims and Second Life. Sandbox came years later, but has also attracted a wide range of players. Axie Infinity is one of the stock market stars in 2021 anyway, rushing from one all-time high to the next even before Metaverse was announced.
For the moment, Metaverse is just a venture by Facebook and partners. Whether this will lead to competition with the well-known crypto projects or to links is a question for the future. To put things in perspective, a numerical comparison: for Metaverse, Facebook plans to invest $10 billion this year alone and quickly create 10,000 new jobs in the EU. The Metaverse Index of the crypto industry with currently 14 altcoins includes AXS, MANA and SAND, three tokens from the top 100 of the most important cryptocurrencies, which together already have a market capitalization of almost 15 billion US dollars.
---
You can buy MANA and SAND on Binance. Open a Binance Account here and save 10% on fees for a lifetime.