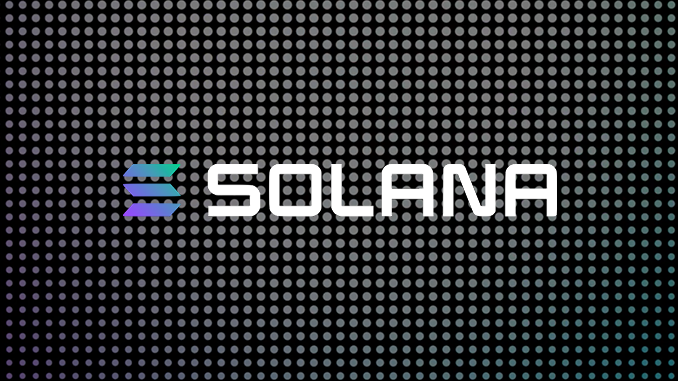 Solana (SOL) has set its own records in a row with around 1,400 percent price increase in 2021 and is often classified as a potential Ethereum killer. Can it succeed?
A look at the crypto charts immediately reveals Solana is the high flyer of the year. SOL is now listed as the 6th most capitalized cryptocurrency. A price rally from 1.5 US dollars at the beginning of the year to a good 200 US dollars by now has catapulted Solana from no man's land to the very big stage. With a market capitalization of currently more than 60 billion US dollars, SOL has already caught up with Cardano (ADA), which is ranked just ahead. Are there any limits at all for Solana, or is there potential to perhaps even displace Ethereum (ETH) from second place behind the lead currency Bitcoin (BTC)?
The story of potential Ethereum killers has been told many times in the crypto industry, but so far all attempts to seriously compete with ETH's broad ecosystem in terms of monetary volume have fizzled out. And even now Ethereum, with a good 500 billion US dollars in market capitalization, is many times ahead from the Solana control room. ETH has been listed on global crypto exchanges since August 2015, while Solana only made its debut there in April 2020. In this respect, Solana has succeeded perfectly in the first part of a race to catch up.
Ethereum reform logjam favors Solana
In its rapid market penetration, Solana could not only rely on prominent advocates such as FTX CEO Sam Bankman-Fried, but was also convincing in terms of content. For technologically, Solana relies on a modern version of the Proof-of-Stake (PoS) protocol, overcoming the weaknesses of Ethereum's Proof-of-Work (PoW), which is often considered outdated.
In practice, this is evident to a few key factors: a transaction on Solana costs around $0.00025 in fees fairly consistently – Ethereum's transaction fees are always in double-digit dollars on many days, even after an August reform, with spikes of over $100. And it usually takes only a second for a transaction to be confirmed on Solana. On Ethereum, the wait time for a confirmed transaction must be counted in minutes. These differences are strikingly apparent in the rapidly growing use cases in the DeFi space.
But Solana also has vulnerabilities, as a 16-hour network outage in September clearly demonstrated. In addition, Ethereum is preparing intensively for a protocol change and wants to switch to proof-of-stake with Ethereum 2.0 in 2022.
Conclusion: Ethereum remains the favorite for the perpetual number two for the time being
Out of the competition between Ethereum and Solana, as well as Cardano and Binance Coin (BNB) as cash-rich potential Ethereum killers, Bitcoin is holding its own. Bitcoin cannot organize complex smart contracts by itself anyway due to its old protocol and origin code and therefore finds its way towards DeFi and NFTs via detours. Ethereum's big advantage over the newcomers is not only its much higher market capitalization, but also the trust it has earned over the years, which in turn attracts developers and thus allows the ecosystem to grow. If the conversion to Ethereum 2.0 succeeds in the medium term as planned, the Ethereum killers will probably lose out.
But Solana will no longer disappear and should at least soon overtake Cardano, where the upgrade Alonzo has proven to be a failure in terms of content. The honor of being the Shooting Star 2021 belongs to Solana anyway, if market capitalization is taken as the yardstick.
---
Best place to buy Bitcoin and Solana: