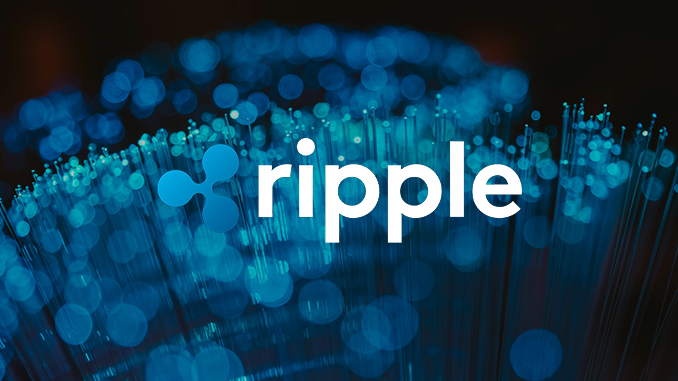 Ripple reports positive results in its latest quarterly report. The use of XRP by institutional customers has increased significantly, the settlement to Jed McCaleb are completed.
Every quarter, Ripple voluntarily submits a report on its own operations and the general state of the crypto industry. For the third quarter of 2021, Ripple has good news in this regard, especially in terms of XRP. Never before has XRP been so in demand as a bridge currency for institutional customers when converted into U.S. dollars, the paper states. According to the paper, the use of XRP by ODL (on-demand liquidity) has increased "unprecedentedly" and now accounts for around 25 percent of all transactions on RippleNet. Fittingly, Ripple sold $492 million worth of XRP through ODL in the third quarter of 2021, up just over 210 percent from the second quarter of 2021.
Whether the new XRP corridor in Japan is already reflected here or other partners are increasingly betting on XRP, Ripple leaves open just as absolute figures for XRP in ODL in daily use. Ripple reports a second positive development rather succinctly. In September, the last XRP transfer was made to the retired co-founder Jed MacCaleb. Thus, the chapter Jed McCaleb and Ripple is probably closed. The massive XRP settlements that McCaleb has received over the years had repeatedly led investors to speculate about whether the current head of Stellar (XLM) could not influence the price curve of Ripple with his XRP.
Lawsuit against SEC: Ripple does not expect end of trial early in 2022
The other big topic that moves investors is called US Securities and Exchange Commission SEC against Ripple. Here, the crypto company now notes with a positive undertone that the court has scheduled the conclusion of the evidentiary hearings for mid-January 2022. This is later than many expected, but on the other hand, Ripple has recently scored stage victories in the process. So increased willingness to remain patient is understandable.
Ripple ecosystem is growing
Looking at the crypto markets, Ripple points to three divisions where it has made progress. In the area of NFTs, the first projects have started successfully and the NFT Creator Fund, which is filled with 250 million US dollars, is also proving its worth. With this, Ripple wants to make the advantages of its network (low fees and high security) palatable to the NFT scene.
Further, Ripple points out that XP as a "wrapped token" is slowly arriving in the DeFi space, currently mainly via the Binance Smart Chain. To the project Flare, which should open actually already since June for XRP new possibilities in DeFi, is communicated: A test net has been in operation there since September. Even if there is no new start date for Flare yet, Ripple probably hopes for clear impulses for XRP from this project.
The third cause for a confident Ripple is Bhutan, where a pilot project for a government-backed digital currency (CBDC) is underway and Ripple is serving as the technological base. Ripple has been heavily promoting this use case for months and now has a flagship project.
Bottom line: Ripple looks to be on the rise – but XRP is stagnating
Now, it's hardly surprising that Ripple has been portraying the situation positively for its importance in the crypto industry and XRP every quarter again. But the data on XRP in institutional use actually comes across as unexpectedly good, and if this trend continues, Ripple may see morning air in its origin concept bridge currency XRP. In addition, intensive lobbying (NFT, DeFi, CBDC) in other fields seems to be slowly paying off for Ripple. At the moment, however, the market does not really trust the overall package at Ripple and lets XRP continue to tread water at levels around 1.10 US dollars. This is probably due to concerns that Ripple's duel with the SEC will not end as smoothly as optimists hope.
---
Best place to buy Bitcoin and Ripple (XRP):