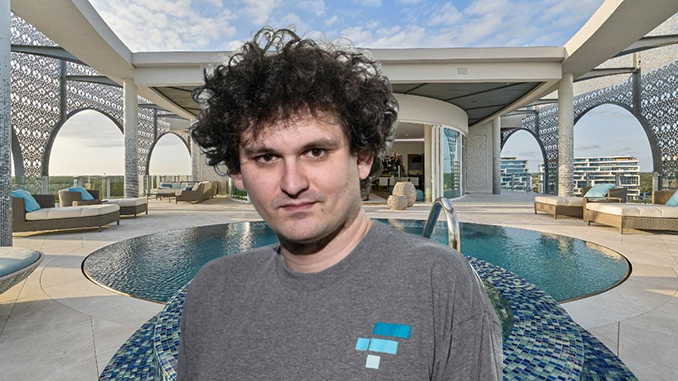 The founder and EX-CEO of the bankrupt crypto exchange FTX, Sam Bankman-Fried, estimates the sum of lost customer funds to be more than 5 billion US dollars. In an interview, he talks about background.
Sam Bankman-Fried has become probably the currently most hated crypto celebrity, under his leadership the crypto exchange FTX had to file for bankruptcy just under a month ago. Hundreds of thousands of FTX customers no longer have access to their investments and can expect to be only partially compensated. Bankman-Fried, 30, has stepped down from his position as CEO at FTX, but he continues to speak out in interviews. He gave one of them to the respected Wall Street Journal over the weekend, and SBF reveals some astonishing gaps in his knowledge.
For example, Bankman-Fried can tell the WSJ the amount of client money that is missing is more than $5 billion. But what happened to the funds, he says, he does not know, "I can only speculate." Bankman-Fried explains that in 2019 and 2020, it was still a common practice in FTX's formative years to receive client funds in fiat through his crypto investment firm Alameda Research and transfer them from there to FTX. According to the report, this route was necessary because FTX did not have its own traditional bank accounts at the time. Over the course of time, more than 5 billion US dollars were moved using this method and may have appeared twice in the accounts. But what was going on more precisely, SBF does not want to have known, "I did not have enough brainpower left to understand everything that was going on at Alameda Research."
Bankman-Fried had officially retired from active roles at Alameda Research as early as the end of 2021, passing the helm to his college friend Caroline Ellison. But SBF remained the majority owner of Alameda Research, and personnel from the two firms, which were supposed to operate strictly separately, often worked in shared offices. The WSJ article shows an SBF that professes guilt but is evasive when reporter Alexander Osipovich probes details about risk management and the sinister entanglements of FTX and Alameda Research. FTX's receivers have reported accounting chaos and at least $3.1 billion in debt after their initial inventory.
Bottom line: Bankman-Fried a clueless scapegoat?
It is crystallizing through journalistic research and the bankruptcy trustees that in fact client funds were also used by FTX at Alameda Research to pursue their own risky investment strategies that ended in huge losses. It's hard to imagine that SBF knew little or nothing about this, as he publicly appeared happy to work as part of the team. Bankman-Fried tells the WSJ he doesn't know FTX's written terms and conditions line by line. They state that customer funds are due only to customers and that FTX has no claims. It suggests a host of violations of the law for which SBF is responsible. But the most important question for customers, how big the financial hole at FTX and Alameda Research really is, is still not answered reliably.