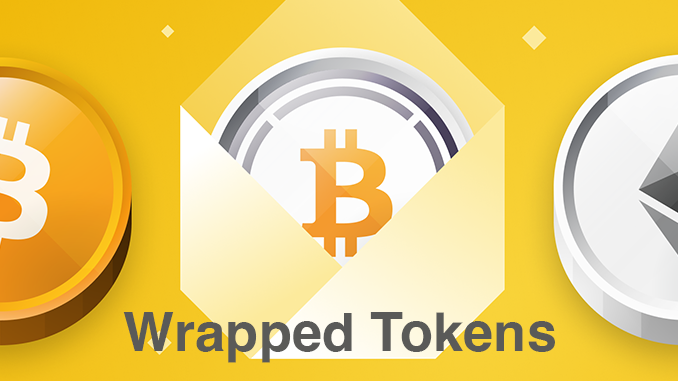 Wrapped Bitcoin (WBTC) serves as a means to bring BTC into the DeFi world of Ethereum (ETH). But now the price curve of WBTC has temporarily lost almost 2 percent on the 1:1 peg to Bitcoin. What follows from this?
The collapse of the crypto empire around FTX and Alameda Research is now sending shockwaves towards Decentralized Finance (DeFi) as well. Because as the analysis service Kaiko, among others, points out in a market report, Wrapped Bitcoin (WBTC) has recently been struggling with unusual price fluctuations. Actually, WBTC should always achieve almost exactly the same price as Bitcoin (BTC) itself in free trading. This is because so-called wrapped tokens like WBTC are always hedged 1:1 in their concept by the underlying cryptocurrency (here: Bitcoin). If WBTC is then traded almost 2 percent cheaper than Bitcoin, as was recently the case, the alarm sirens will sound.
The uncertainties surrounding wrapped Bitcoin were apparently triggered by posts on Twitter, which revealed that a good 100,000 WBTC (market value just under USD 1.7 billion) were said to be stored at the insolvent Alameda Research. That would be about half of all WBTC in circulation. The fear: Alameda Research might have cheated on this investment and the wrapped Bitcoin mentioned are not sufficiently covered. This claim is likely to have led to sell-offs of WBTC even at a discount to Bitcoin.
In reality, the information on WBTC and Alameda Research is probably misleading. Because from a technological point of view, a group of crypto companies around BitGo as the publisher is responsible for Wrapped Bitcoin. BitGo CEO Chen Fang calls the critical word reports about WBTC on Twitter "fake news". Wrapped Bitcoin could not be manipulated by Alameda Research at all, because only the WBTC issuer association has the ability to generate or destroy tokens. Moreover, blockchain data can be viewed at any time, proving that the association holds at least one "real" Bitcoin for each WBTC.
Conclusion: Speculation about Wrapped Bitcoin is unfounded in terms of content
The current example of Wrapped Bitcoin is suitable for tracing psychological mechanisms on crypto markets. In this case, WBTC was publicly ticked off, which led to sales with a price reduction. But in the process, the sellers didn't even think about or research how BTC is organized technologically. BitGo's evidence on wrapped Bitcoin and cover, on the other hand, seems conclusive. In the meantime, the price curves of WBTC and Bitcoin have settled on each other again with less than 0.5 percent difference, thus capturing the turmoil. However, those who were able to buy WBTC at a more significant discount can enjoy profit.