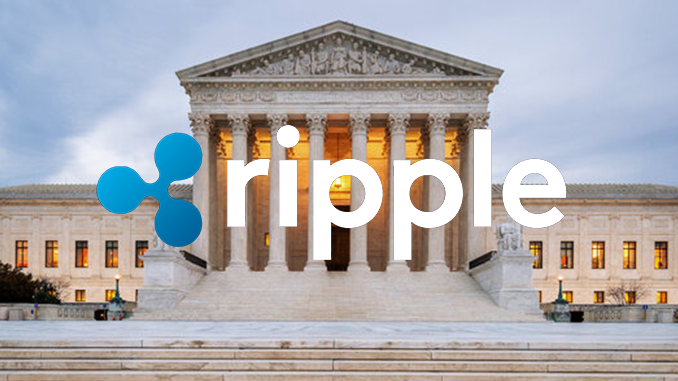 Ripple (XRP) v. U.S. Securities and Exchange Commission (SEC) continues to be litigated in writing and non-publicly. The well-known legal expert James Filan predicts next striking steps to the judgement only for the beginning of 2023.
For almost two years, the US Securities and Exchange Commission's lawsuit against Ripple (XRP) has kept the crypto industry on tenterhooks, and a ruling in the dispute could have far-reaching consequences for other cryptocurrencies and projects as well. This week, the accusing SEC and the defense lawyers of Ripple have now delivered their last documents to the court in New York on time and now the confidential sessions are about which documents are already to be released publicly and whether they should be redacted. But attorney and trial observer James Filan, per Twitter, expects tangible decisions no earlier than January 2023.
That's because, as Filan explains, Judge Analisa Torres is likely to follow the timetable agreed to in principle and not judge important details until after Jan. 9, 2023. His assumption is based on previous rulings by Torres, where she combined different aspects of a case into an interim ruling. This is quite common from a judge's logic, he said, since in the role one is then already internally preparing a final judgment. Applied to the case SEC vs. Ripple and XRP, Torres would therefore have an interest in bringing together several strands for a clean verdict. According to Filan, Torres now has the basic indictment and defense briefs, expert testimony and, in a few days, redaction motions.
Rather than deal with and evaluate those individually, Torres will take the opportunity to review the briefs for relevance to her ruling, Filan said. Then, she said, she can legally release the documents she plans to use as evidence for a ruling. In that regard, the so-called Hinman speech and its genesis remain piquant. But whether Torres will consider them relevant to the verdict and thus make them public is by no means guaranteed.
Conclusion: SEC v. Ripple enters final phase
Some trial observers believe an out-of-court settlement between Ripple and the SEC on XRP is quite possible in the final phase of the trial, which has now begun. But what is officially leaking out continues to be a working toward a formal judgment. In principle, U.S. judges are supposed to allow no more than six months to pass before a written verdict is issued after evidence is taken and pleadings are made. Judge Torres would thus have until the summer of 2023 to issue a final ruling. The test of patience especially for XRP investors continues.
---