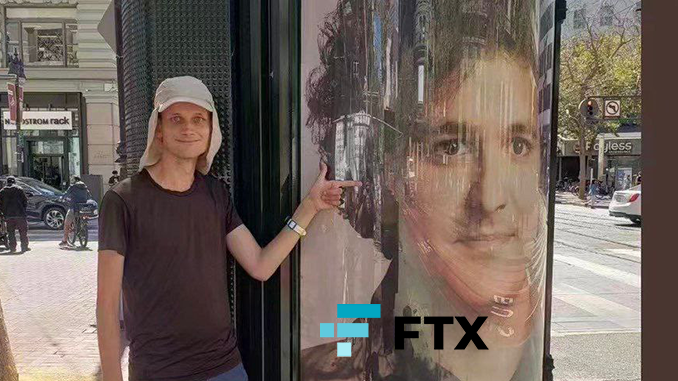 The fallout from FTX's insolvency continues to be explosive. The crypto exchange Crypto.com is forced to vigorously deny rumors of financial problems. Ethereum founder Buterin is also taking action.
The crypto industry finds itself in a situation where uncertainty is rampant after the bankruptcy of FTX and linked companies. A prominent example: the crypto exchange Crypto.com is rumored on social networks to be sliding towards insolvency as well. The rumors were triggered by the transfer of Ethereum (ETH) worth around $400 million from Crypto.com to trading platform Gate.io, which some interpreted as a sign of financial irregularities. But according to Crypto.com, the transfer was inadvertently addressed to Gate.io and has already been transferred back. In a Twitter Q&A session, Crypto.com CEO Kris Marszalek also tried to calm the mood.
Marszalek stressed that his company was in a healthy financial position. It did not use customer funds for its own investments and did not have its own investment fund. Marszalek was referring to the structures at FTX, where the investment arm Alameda Research is said to have speculated on billion-dollar deals and then apparently FTX used customer funds to fill financial gaps. Marszalek promises that Crypto.com will provide resilient insight into reserves within the next 30 days. He followed up on Twitter Tuesday morning, writing that Crypto.com has now processed 98 percent of accumulated withdrawal orders and is conducting "business as usual."
Meanwhile, in its place, Ethereum founder Vitalik Buterin's behavior garnered public interest. Blockchain data shows that ETH sales with a volume of nearly $4 million were organized from a wallet attributed to Buterin. This happened shortly after FTX also filed for bankruptcy proceedings in the US. On Twitter, Buterin commented on the case of Sam Bankman-Fried, who is at the center of events as the founder of FTX and Alameda Research. The public figure Bankman-Fried is now being punished as he deserves, he said. In addition, Buterin also urges people not to forget Bankman-Fried as a person, who he hopes will receive support and love from friends and family. Bankman-Fried is under investigation by authorities in the United States, the Bahamas and other countries. He faces years in prison.
Bottom line: collapse of FTX not over yet
Crypto.com ranks around 20 among the largest crypto exchanges in the world by volume, FTX was number two or three. Nevertheless, the insolvency of another well-known global crypto exchange would be a fiasco for the industry, the story of overstepping laws limited to FTX (and Alameda Research) could then hardly be sustained. Meanwhile, the fact that Vitalik Buterin is strengthening his cash reserves is probably unnecessarily inflated. Buterin had roughly quantified his assets in 2019, and since then his ETH reserves have increased in book value by a factor of ten. By the way, Buterin conducted his current deals via the decentralized crypto exchange Uniswap – this detail may well be interpreted as a publicly made distrust of centralized crypto exchanges like FTX or Crypto.com.
---