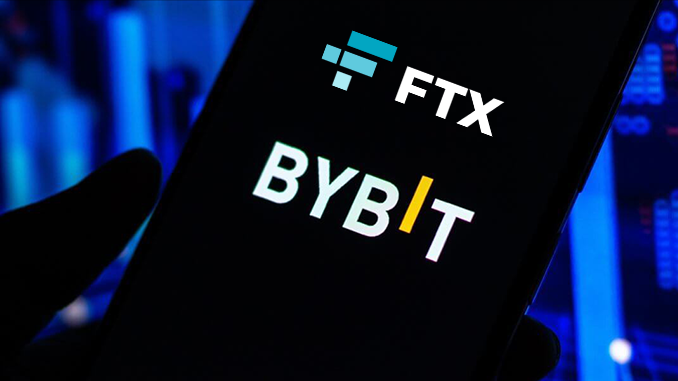 The bankruptcy of the FTX crypto exchange in November 2022 is still affecting millions of victims today. The FTX insolvency administrators now want to recover almost 1 billion US dollars from the crypto exchange ByBit in court.
Surprise in the FTX insolvency proceedings: The administrator team has filed a lawsuit against the crypto exchange ByBit. The core issue is to reclaim funds that are supposedly due to FTX. There is talk of almost one billion US dollars. The first allegation is that when FTX was no longer really solvent in November 2022, managers of ByBit and subsidiaries managed to obtain FTX payouts through private contacts and VIP status. However, these considerable sums would be due to the FTX insolvency estate. Another interesting detail: According to the statement of claim, ByBit is refusing to allow the insolvency administrators to withdraw 125 million US dollars in crypto stored in FTX accounts at ByBit. The crypto exchange justifies this by stating that it should still receive 20 million US dollars from FTX.
As with many other details in the context of the legal handling of the FTX bankruptcy, the impression from the lawsuit is that a small circle of criminal crypto entrepreneurs have enriched each other. A scandal involving the cryptocurrency BitDAO (BIT) is now coming to light. The insolvency administrators had found 100 million BIT in the books of Alameda Research, the "investment arm" of FTX. They wanted to sell them. But suddenly BitDAO renamed itself Mantle (MNT) and referred to a community decision to exclude FTX and subsidiaries from the 1:1 exchange of BIT into MNT. The insolvency administrators are confident that they can prove that the BIT/MNT project is under the control of ByBit and that the Autonomous Decentralized Organization (DAO) behind it is just a fake.
ByBit has not yet responded to the extensive accusations of the FTX insolvency administrators. It is currently impossible to say whether an out-of-court settlement is possible. If the case goes to court, further unsavory details from this corner of the crypto industry would probably come as no surprise.
Conclusion: FTX insolvency proceedings – prospects of compensation
The FTX insolvency has repeatedly added up to around USD 10 billion in losses and initially it did not look as if the customers who had been bruised could hope for major compensation. However, the insolvency administrators seem to be doing a good job and there are now even indications of full compensation. The lawsuit against ByBit is part of this news – almost 1 billion US dollars is no mean feat.
---