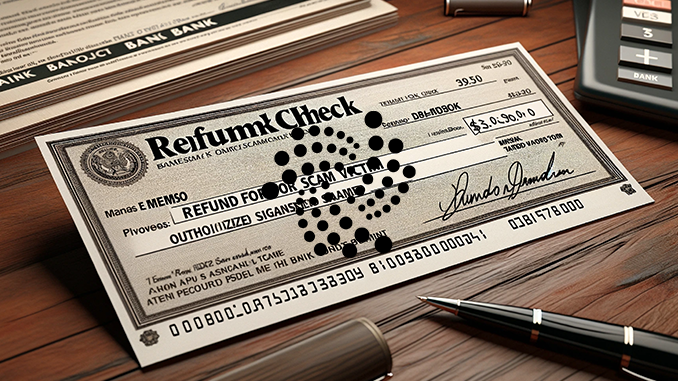 The IOTA Seed Scam of 2018 has been solved by the British police and the case is now closed. Around 2 million euros in compensation is available for the victims. The IOTA scammer must go to prison.
Some IOTA investors probably remember the seed scam of 2018, in which the equivalent of around 10 million euros in IOTA was stolen from wallets at the time. The lone perpetrator was arrested at the beginning of 2019, but it is only now that the UK police are finally closing the case. In a press release, it is announced that around 1.9 million British pounds (just under 2.2 million euros) in compensation can be paid out to the victims. So far, 50 to 60 victims of the IOTA scam have been identified worldwide.
The perpetrator, a 40-year-old Dutchman named Wybo Wiersma, was reportedly sentenced to four and a half years in prison for theft. He had set up a website that promised to provide secure seeds for IOTA wallets using a random generator. In reality, however, the website iotaseed.io, which has of course since been shut down, provided passwords that Wiersma knew and with which he was then able to tap into the wallets of the victims. The police later managed to confiscate around 2.37 million pounds in IOTA on a crypto exchange. These IOTA were then turned back into money with the help of the Kraken crypto exchange. The investigation team expressly thanked Kraken.
The statement emphasizes that the IOTA scam was in many ways a first for the officials. The confiscation of crypto and the subsequent exchange back into British pounds was new territory for the authorities. The early success of the investigation was also attributed to cooperation with the German police. There are warnings of ever new scam methods, and not just with IOTA.
Conclusion: IOTA seed scam – victims should come forward
Better late than never – that sums up the conclusion of the IOTA seed scam of 2018. The case has taught us once again that you as a crypto investor should be particularly careful when storing Bitcoin and Co. We strongly recommend the use of a hardware wallet. And if you are one of the IOTA victims of 2018, it might be worth contacting the South East Regional Organized Crime Unit (SEROCU), which is handling the case. Even if there is no full compensation, the police have apparently not yet traced all the victims. So there is a chance that you may not get IOTA back, but at least British pounds.
---