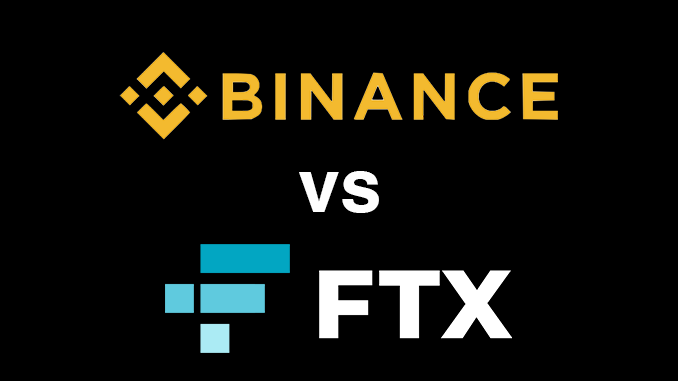 If you want to invest successfully in cryptocurrencies like Bitcoin or Ethereum, you need a well-chosen crypto exchange. We present you with FTX and Binance, two attractive options.
Not only newcomers to crypto trading sometimes lose track of fees, security and additional offers in the multitude of international crypto exchanges. We will show you FTX and Binance, two of the best-known platforms, and list their strengths and weaknesses point by point. An important detail: If you sign up with Binance via our link, you will get a lifetime 10 percent fee discount on your deals there. And at FTX, you'll always secure a 5 percent discount on fees here via our link. Here are 12 reasons why it's worth it:
1. Registration: Both FTX and Binance now require their customers to provide personal information and have it verified. This process is called Know Your Customer (KYC) and it can be done online. To confirm your identity, all you need is your name, address, phone number and a copy of an identification document. With this, your crypto investments are legal.
2. Deposits and withdrawals in euros: crypto exchanges also serve as a bridge to the traditional financial world and thus to the euro. Binance has recently had to restrict its offer here and only allows Visa credit cards as a destination for withdrawals. At FTX, it is also possible to link the customer account directly with your usual bank account via SEPA transfers. This tends to save significantly on fees, especially for larger amounts of around 9,000 euros upwards. Coinbase Pro is also well positioned in this category.
3. Number of listed coins: In this discipline, Binance is broadly positioned with more than 200 different cryptocurrencies, but FTX also already has more than 160 altcoins in addition to Bitcoin in its program. Binance is the exclusive place to go when it comes to very new cryptocurrencies or exotics with small market capitalization. However, you can easily find the well-known topcoins throughout Binance and FTX. Both platforms ensure fair pricing through high liquidity.
4. Spot Market: On these markets, you can trade cryptocurrencies with each other or directly against euros or US dollars. For Binance and FTX, this basic offer is equally self-evident.
5. Futures: If you are willing to take more risk, you will look at futures in addition to the spot markets. Here you can forecast price developments for Bitcoin and Co. and multiply the chances of profit via leverage – but also with corresponding risks for losses. Binance has blocked its futures division for customers with German residency, among others, since summer. However, FTX maintains its Bitcoin Futures offering for Germany and scores a point for itself here.
6. Staking and Lending: Two proven ways to generate passive income through balances in Bitcoin, Ethereum and other cryptocurrencies is behind Staking and Lending. With staking, you are rewarded with interest for contributing to the stability and security of the network. With Lending, you collect interest for providing secured liquidity as a loan. FTX and Binance provide you with these services in an uncomplicated way. The total package at Binance under the title Binance Earn is currently broader. Here you will find more options and altcoins for lending and staking than at FTX.
7. Stocks: FinTech platforms such as eToro or Trade Republic have demonstrated how broadly diversified asset classes can be accessed under the umbrella of a service provider. FTX has popular stocks represented as tokens in its program, such as Tesla, Apple, Facebook and three dozen other securities. Binance has discontinued this tokenized stock trading offering.
8. Apps: asset management via smartphone? No problem with FTX or Binance, both crypto exchanges have officially approved apps for Apple and Android and through them you can access your client account online anytime, anywhere. Implementing strategies on the go works.
9. Own crypto credit card: In order to be always liquid in everyday life through balances in Bitcoin and Co, Binance issues Visa credit cards. These allow then to exchange a number of popular cryptocurrencies into euros in the background when the prepaid credit card is used. In addition, there is cashback in Binance Coin (BNB) as a further incentive. So far, FTX does not have such a crypto credit card for its customers.
10. NFT Marketplace: Non-Fungible Tokens (NFT) are on the rise and CryptoPunks are an expression of the phenomenon. FTX and Binance have each opened a separate marketplace for NFTs. Which one will find more users in the medium term is yet to be seen.
11. Fees: The business model of crypto exchanges is based on revenue from fees. Both Binance and FTX normally charge a maximum of 0.1 percent in fees, very low premium compared to the market. By using Binance Coin (BNB) or FTX Token (FTT) as discount tokens, these fees can be reduced even further. Competitors like Nuri or Coinbase weaken with 1 percent and unnecessarily high fees – here FTX and Binance are well positioned and the fair fee policy is a strong argument for these crypto exchanges.
12. Launchpool and airdrops: Binance is rightly considered a pioneer in making new cryptocurrencies accessible to a broad audience. Here, Binance has developed two instruments with Launchpool and Launchpad that regularly offer high profit opportunities – partly even by simply depositing funds in BNB Binance Coin. FTX still needs to catch up in this discipline and rarely shines.
Conclusion: FTX has a slight advantage over Binance
For a long time, Binance was the first choice as the all-rounder among crypto exchanges. However, restrictions in the variety of offers for Binance users with German residency have harmed this position. Especially for beginners who want to deposit and withdraw directly in euros via their usual bank account: FTX is number one in November 2021. You also get trading futures from Germany only at FTX at the moment. The advantages of Binance are crypto credit card and special promotions via Launchpool and Launchpad. In most cases, however, we would now recommend FTX as the first crypto exchange and, if necessary, a second customer account with Binance. Both platforms operate legally in Germany and have proven to be reputable.
Video