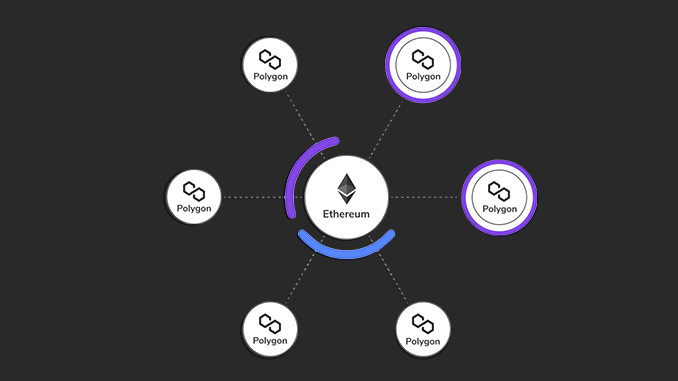 Polygon (MATIC) shows a positive price curve in a choppy overall market. The background is DEX Uniswap's decision to switch technologically to Polygon.
There is a good mood at Polygon (MATIC): The price curve turned clearly positive in the last days and MATIC is quoted above 1.70 US dollars again. Optimists even see the psychologically important mark of 2 US dollars for MATIC in sight again. As main reason for the upswing experts call a decision with Uniswap (UNI). The community at the best-known decentralized crypto exchange has voted that Uniswap should rely on Polygon in the future.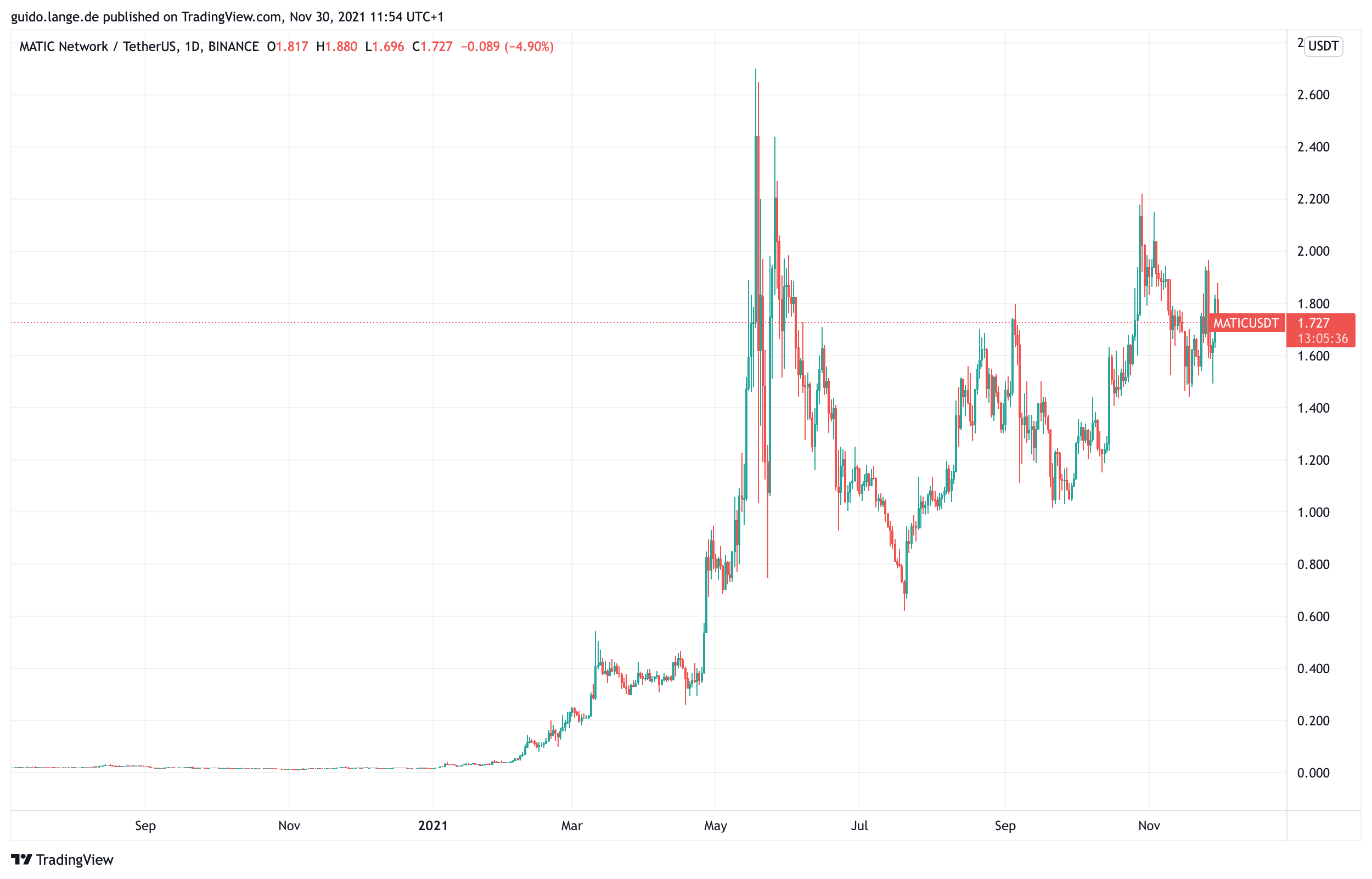 The background to this strategic step at Uniswap is that transaction fees of 100 US dollars and more are considered too high for the Ethereum (ETH) blockchain currently still in use. The switch to Polygon is intended to remedy this. Other well-known DEX like SushiSwap and DeFi protocols like AAVE already rely on Polygon in the background. This benefits MATIC, which is used to pay fees and prove liquidity.
The landmark decision at Uniswap hasn't helped UNI yet, however, with the DeFi token currently struggling at a $20 support line. Most recently, competitor PancakeSwap (CAKE) has outpaced Uniswap in volume on many trading days. In this respect, Uniswap's technological change of course comes late and, moreover, has yet to be practically implemented.
Polygon makes itself indispensable at DeFi
The situation at MATIC, Uniswap and other representatives of the DeFi division makes it clear: The competition between platforms and protocols is becoming fiercer. Price movements are based on success news and standstill is quickly punished. At the same time, Polygon seems to have created its own niche as a service provider that is technologically convincing and thus expands its list of reference customers. Emerging from an IEO at Binance Launchpad in early 2019, MATIC has been making early investors rich ever since.
Bottom Line: Uniswap Backs Polygon.
In the TOP 20 most capitalized cryptocurrencies, UNI and MATIC are currently close to each other in 18th and 19th place. The decentralized decided alliance includes opportunities to advance further. In the competition of supposed Ethereum killers for DeFi, however, the likes of Solana (SOL) and Binance Coin (BNB) continue to make rounds at the top with their own ecosystems that prove their attractiveness through multiple higher market capitalizations. Nevertheless, the last word on the distribution of market shares at DeFi has not been spoken and Polygon, like Uniswap, wants to continue to secure a stable starting position there.
---
Open a Binance Account here and save 10% on fees for a lifetime.