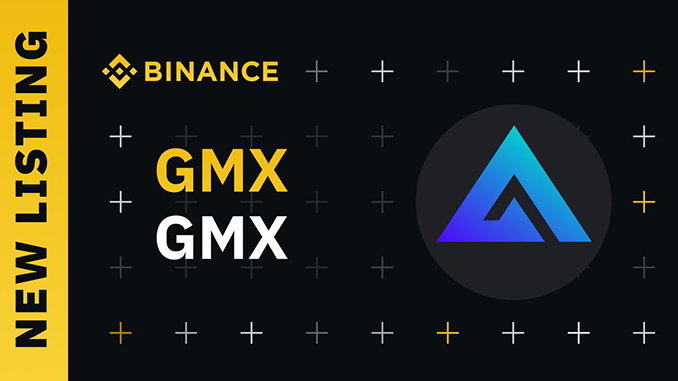 With Binance and FTX, two major global crypto exchanges have relisted the DeFi-Coin GMX yesterday. This was able to record a 20 percent increase in a timely manner. GMX belongs to the decentralized crypto exchange of the same name.
In the Decentralized Finance (DeFi) division, a token called GMX is currently making a name for itself. This is because GMX has been able to record around 20 percent gains in its price curve since yesterday (Wednesday), making it one of the day's winners in an overall market that has been trading sideways. Experts cite the listing on crypto exchanges Binance and FTX as the reason for GMX's strong push. The two market leaders among the centralized crypto exchanges opened trading with GMX almost simultaneously yesterday. GMX's price curve was already moving upward when Binance announced the listing via a notice. But what is behind GMX?
GMX is the native cryptocurrency at the decentralized crypto exchange (DEX) of the same name, whose distinctive feature is to dock with Avalanche (AVAX) and Arbitrum. Typically, major DEXs such as Uniswap or PancakeSwap are technologically connected to the Ethereum (ETH) or BNB Chain ecosystems.
With its special path, GMX coped better than competitors with the slumps in the DeFi market due to the crash of Terra (LUNA) in May and afterwards. The data from DeFiLlama show overall steadily growing capital deposited with GMX. The TVL indicator is currently just over $460 million at GMX. GMX as a cryptocurrency is used at DEX to pay fees and as a ballot in strategic decisions. 30 percent of the fees collected at DEX go back to those who hold GMX as a bonus. This concept is becoming increasingly attractive.
Currently GMX is trading at almost 50 US dollars and yesterday was even able to temporarily scratch the previous all-time high of 62 US dollars from January. This dynamic also shows that GMX has coped better than many others with the turbulence in the DeFi division. At Binance, GMX is listed in the "Innovations" section, which is meant to suggest risk. At FTX, GMX is trading without such a stamp.
Bottom line: GMX is experiencing its momentum – due to centralized crypto exchanges, of all things.
In the past, the crypto scene often heard about the "Coinbase effect", because new listings at the prestigious US crypto exchange meant quasi automatic price increases for affected tokens. Now such effects also seem to occur with new listings by Binance and FTX, as GMX proves.
Irony of history: GMX only became known and accessible to a broad mass of investors now because large centralized crypto exchanges have included the altcoin in their portfolios. The turnover there with GMX has immediately surpassed the volumes previously achieved on decentralized marketplaces several times over. Whether the recent price jump of GMX proves to be sustainable or fizzles out as a one-off effect, the coming weeks will have to show.
---