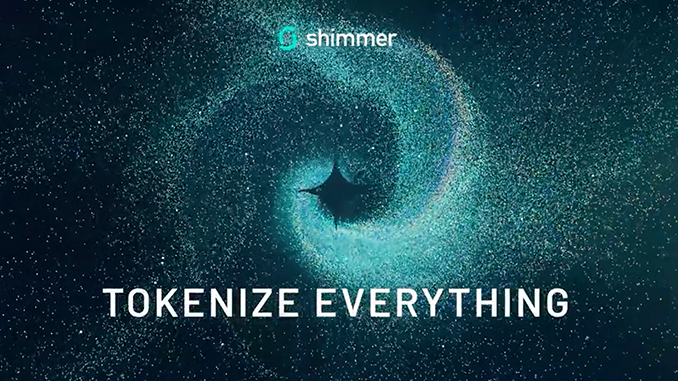 Shimmer (SMR) has been online for a week now. The price curve of IOTA's side project has developed positively since then. There are voices that believe Shimmer could increasingly compete with IOTA.
Seven days ago, IOTA kicked off the first serious expansion of its own ecosystem, celebrating the launch of Shimmer (SMR). The project raises hopes among IOTA investors in terms of content and funding, as Shimmer is intended to test technological advancements for Tanglenet under real-world conditions and subsequently integrate them into IOTA itself. The price curve of Shimmer has shown a clear upward trend in the days following the launch. Initial quotes of SMR in free trading were still below 0.06 US dollars, at the moment Shimmer is trading at around 0.12 US dollars, which is a good 100 percent weekly increase.
However, Shimmer is currently only listed on Bitforex. As the first major crypto exchange, Bitfinex has now also announced via Twitter that it will include SMR in its portfolio. Today, Wednesday morning, it was already possible to deposit Shimmer at Bitfinex. The start of trading should follow soon. IOTA itself could not profit from the successful stock market debut of SMR, but slipped over the last 7 days by almost 7 percent into the red.
Against this background, voices that predict a loss of importance of IOTA in favor of Shimmer sound current. IOTA co-founder Sergey Ivancheglo (Come-from-Beyond) formulates this thesis particularly provocatively. CFB had already left IOTA in 2019 in a dispute and has sued other co-founders as well as the foundation. On Twitter, Ivancheglo wrote that the IOTA Foundation was insulting the intelligence of investors and the community. This is because Shimmer, with its own mainnet and token, is not being developed as a testbed and supplement to IOTA at all, but SMR, with its substructure, is advancing to become a direct competitor to IOTA. CFB suspects that the misleading official presentation of Shimmer also has to do with its copyright lawsuits against IOTA.
In fact, Shimmer's concept has been readjusted several times since it was first announced in late 2021. A rather experimental SMR with no foreseeable monetary value has now become the envisioned hub for applications in divisions ranging from DeFi to NFTs to blockchain gaming. In general, reference is also made to Kusama (KSM), which as a so-called "wild cousin" of Polkadot (DOT) has evolved from a testnet to a TOP 100 altcoin.
Conclusion: IOTA is happy about Shimmer's good start – sustainable synergy effects?
Currently, the topic of Shimmer dominates IOTA's online venues, and the first applications with SMR are in the starting blocks. On the other hand, this also means that IOTA itself – at least now – is having a hard time conveying its future prospects and sense of optimism. This is because important features such as IOTA Smart Contracts are now being delivered for Shimmer first, and it remains unclear in terms of timing when they will reach the original Tanglenet. IOTA must be careful not to compete with Shimmer itself, but to create synergy effects.
---