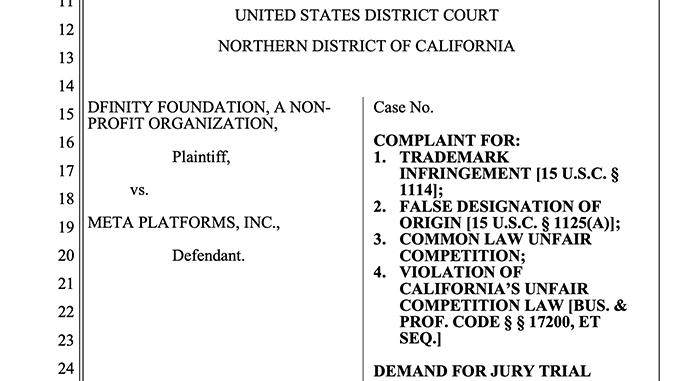 A year after Internet Computer's (ICP) spectacular debut, the project is making headlines with a court battle with Meta, Facebook's renamed parent company. It's about alleged theft of the logo.
Have any of you noticed that the logos of Internet Computer (ICP) and Meta (formerly Facebook) are very similar? Because at least the DFINITY Foundation, as the legal representative of Internet Computer, sees itself as the victim of intellectual property theft and has therefore sued Meta. In the statement of claim, the similarities between the logos of ICP and Meta are eloquently explained and also shown pictorially.
ICP claims to have first converted the infinity sign into the form of a logo and points out to protect this trademark worldwide from 2018 on. Meta had intentionally copied this logo in order to profit from ICP's brand awareness. Moreover, Meta's focus on creating a metaverse and "innovative user experiences" would target the same audience as Internet Computer. The DFINITY Foundation is now seeking, among other things, damages and injunctive relief from Meta. The court is to be located in the USA, where such a statement of claim does not initially have to state any specific sums of money demanded. Facebook aka Meta did not comment publicly on the matter so far.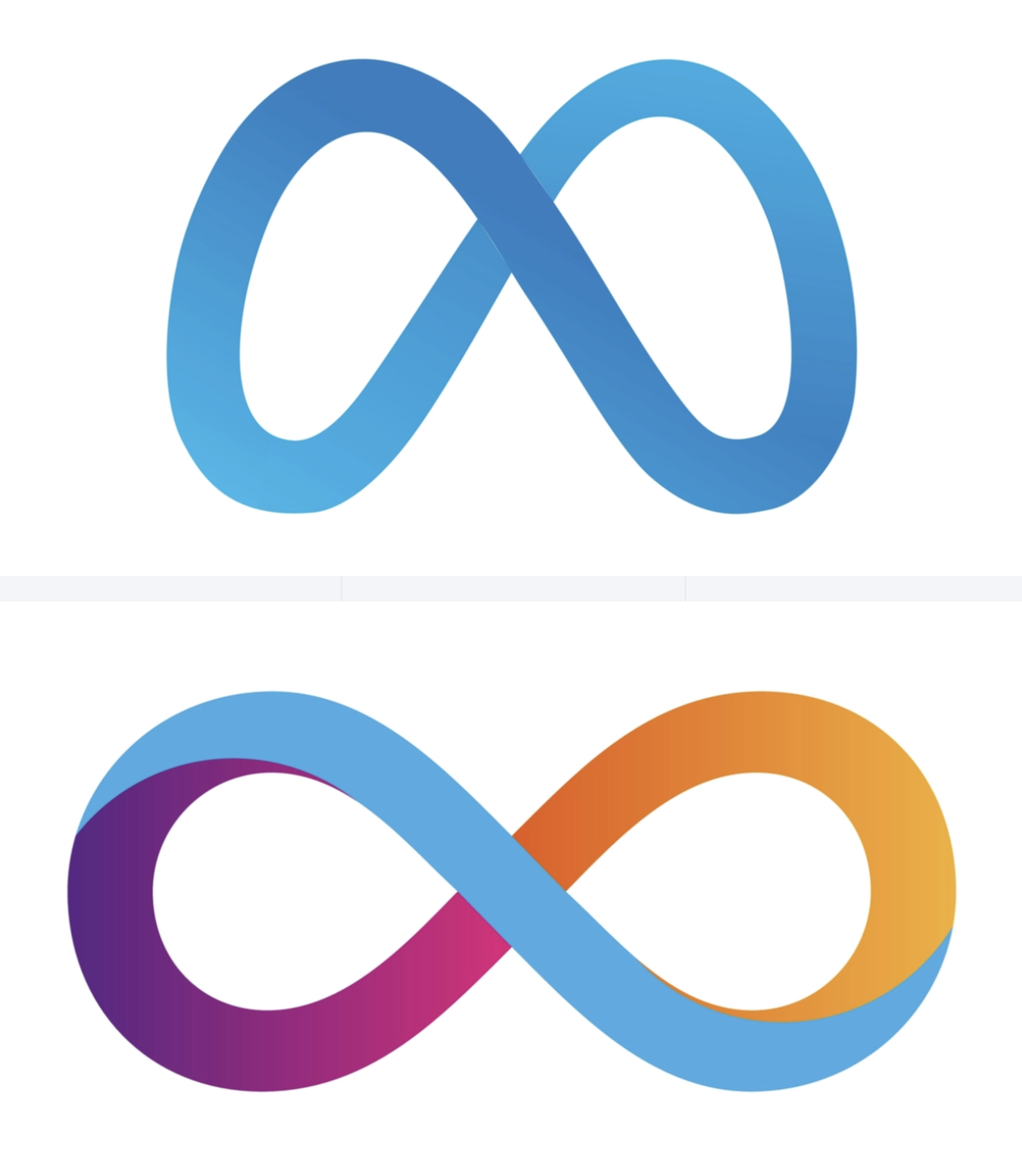 Is Internet Computer's lawsuit against Meta just a PR stunt?
You can judge for yourself whether there is actually a risk of confusion between the two logos. In the discussion on Reddit, for example, there is no consensus on this question. Instead, however, many are using the headline-grabbing appearance of ICP to settle accounts with Internet Computer in general. "The first sensible thing ICP produces" is meant to be ironically accurate, and generally a lot of sports and taps are spouted about DFINITY.
After all, when Internet Computer hit the crypto exchanges in May 2021, the performance was impressive. ICP's share price initially traded at over $300, and Internet Computer occupied a spot in the top 10 major cryptocurrencies with a market capitalization of more than $40 billion. However, the initial hype evaporated in a few days and since then ICP has had a largely consistent downward slide. Currently, ICP stands at around 14 US dollars and its market capitalization has shrunk to just over 3 billion US dollars. More than 90 percent loss in value in twelve months thus only gives Internet Computer a place among the most spectacularly flopped cryptocurrencies.
Even rescue plans such as the project of Smart Contracts for Bitcoin (BTC) could not change the decline of Internet Computer. The idea of handling online services of all kinds in a decentralized manner via the ICP network failed grandly; copies of LinkedIn, WhatsApp, TikTok and similar centrally offered market leaders never found any noticeable spread. Thus, a real application purpose was never found for ICP either.
Conclusion: Last signs of life from ICP or embarrassment from Meta?
Let's keep it short: Even if the DFINITY Foundation and Internet Computer would achieve a legal respect success because of their logo, this will not revive ICP as a cryptocurrency. The image of ICP has been too permanently damaged by the downward slide of the price curve for that; at best, a truly innovative application purpose could bring relief. However, in view of the available information, it is likely that Meta's lawyers will quietly settle the matter. After all, Meta (market capitalization a good 600 billion U.S. dollars) has to deal with far more serious problems of its own, such as Facebook's shrinking user base for the first time.
On a side note: Facebook also had to take a huge flop when it came to crypto, when the widely publicized project of its own cryptocurrency called Libra, later Diem, gradually came to nothing. However, this embarrassment of Facebook at least did not harm small investors.
---