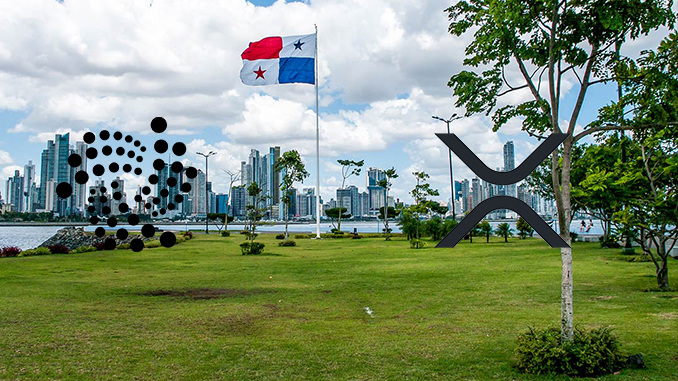 Panama makes a big step per Bitcoin and Co. by recognizing 8 cryptocurrencies as means of payment. IOTA and Ripple (XRP) are also affected by the parliamentary decision.
When last summer El Salvador became the first country in the world to make Bitcoin (BTC) a legal tender, the jubilation in the crypto scene was great. And the hope that other countries would follow suit is now being fulfilled. Because in Panama, the parliament has decided to grant eight cryptocurrencies the status of a means of payment. MP Gabriel Silva, one of the initiators of a corresponding legislative package, is celebrating the step on Twitter as a milestone for "Panama to become the center of innovation and technology in Latin America." In addition to Bitcoin, the legislation regulates Ethereum (ETH), Litecoin (LTC), Stellar (XLM), Algorand (ALGO), Elrond (EGLD), XDC Network, Ripple (XRP) and IOTA by name. The signature of President Laurentino Cortizo, which is still required, is considered certain.
International observers point out an important difference in the politically intended crypto strategies of El Salvador and Panama. In El Salvador, Bitcoin is even "legal tender," which means that companies are obligated to accept BTC given technical possibilities, and the state sets a good example here, for example, in tax payments. In El Salvador, Bitcoin and the seven altcoins "only" become legal tender, so there is no obligation for the private sector to offer corresponding options. State authorities, however, are to open payment channels for crypto, the legislation states.
Panama has a reputation for being a "tax haven." The so-called "Panama Papers," published in 2016, showed in detail how shell companies and anonymous foundations were used to disguise money flows and enable tax evasion. Critics now said that the legal recognition of cryptocurrencies would accommodate such methods in Panama. On the other hand, an authority is to be set up to monitor cryptocurrency flows and Panama is also planning a government wallet that will make anonymous use more difficult.
Crypto in Panama – selection of Ripple and IOTA surprised
What remains mysterious for now is how the list of cryptocurrencies favored in Panama in the future came together. Bitcoin as the lead currency of the crypto market should have been set and Ethereum (ETH) as the linchpin for the booming DeFi division is also easy to understand. However, Ripple (XRP) in particular is definitely a provocative announcement from Panama, because this altcoin is being tried by the SEC in the USA and therefore the use of XRP in North America is virtually on hold. From a German perspective, the preferential status for IOTA in Panama is probably pleasing, after all, the IOTA Foundation is based in Berlin. However, IOTA has also fallen into disrepute because founders are fighting each other in court and promised decentralization has not yet been achieved. IOTA chief Dominik Schiener writes on Twitter delightedly that the recognition in Panama is a "fantastic step forward" for the global acceptance of cryptocurrencies, also as an asset class.
Conclusion: Panama is becoming a crypto country – practical experience is yet to come
For now, Panama's legal concession on select cryptocurrencies is still symbolic. How the laws will be interpreted in practice and whether the crypto option will really be taken up by business and society will only become clear in the future. A first interim conclusion after a good half year of Bitcoin in El Salvador was sobering: Despite financial incentives, Bitcoin has hardly established itself there and most citizens and business people continue to prefer to trust the national currency, the US dollar. In Panama, however, with a much stronger financial and banking sector, the carte blanche for the aforementioned eight cryptocurrencies could prove positive in the medium term. Optimists also believe that it is now only a matter of time before other countries in Central and South America emulate the advances of El Salvador and Panama and offer themselves as a home port for the crypto industry.
---