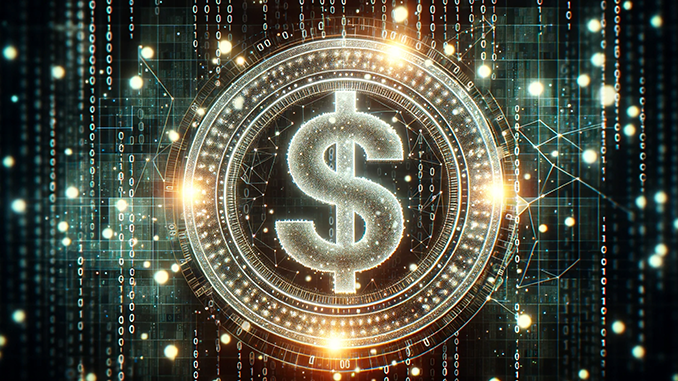 The IOTA ecosystem with Shimmer (SMR) is expecting the stablecoin USPlus as a new addition. This would fill a gap. USPlus says it is backed 1:1 by reserves in U.S. dollars, but is largely unknown.
Since late September, the IOTA side project Shimmer (SMR) has integrated the Ethereum Virtual Machine (EVM), which also opens the ecosystem to the Decentralized Finance (DeFi) division. There, stablecoins are usually among the basics as fiat replacements. That's why IOTA is excited about an announcement from fintech Fluent Finance. On X (formerly Twitter), it says Fluent is already bringing smart contracts to IOTA and Shimmer so that USPlus will be available there in the future.
According to Fluent Finance, USPlus is backed 1:1 by fiat reserves in U.S. dollars. The data from CoinMarketCap, however, is sobering. According to this, USplus currently has a market capitalization of only 101,00 US dollars and these figures are also unverified. The competing data service Coingecko does not list USPlus at all. Fluent Finance, meanwhile, praises the IOTA community as "innovative" and wants to expand collaboration.
Since Shimmer's EVM debut, a slow influx of DeFi capital has been observed, and DeFiLlama currently measures $1.55 million TVL. This places Shimmer 110th among the top DeFi ecosystems. A breakthrough is hoped for when IOTA itself also integrates EVM in the future. Exactly when USPlus will be available natively with Shimmer and IOTA has remained open so far. USPlus has so far been traded on the crypto exchange Bitrue and on the decentralized crypto exchange Uniswap. Data published by Fluent Finance on the backing of USPlus shows fiat reserves of a good $180,000 – so in order for USPlus to play a serious role as a stablecoin, it will require a significant influx of capital.
Conclusion: Stablecoin USPlus in the IOTA ecosystem – cheering prematurely
IOTA critics note that USPlus, as a largely unknown stablecoin, is not necessarily trustworthy. They would have liked to see established stablecoins like USDC or Tether (USDT) in the ecosystem. However, these are likely to avoid the move to IOTA and Shimmer for the time being because the ecosystem is not organized in a decentralized manner. Although the Stardust upgrade at IOTA most recently replaced the previous central coordinator with a ten-member committee, according to official information – it is still unknown who is on this committee. So let's wait and see whether USPlus really triggers the hoped-for impetus at IOTA or whether the project turns out to be a flash in the pan.
---