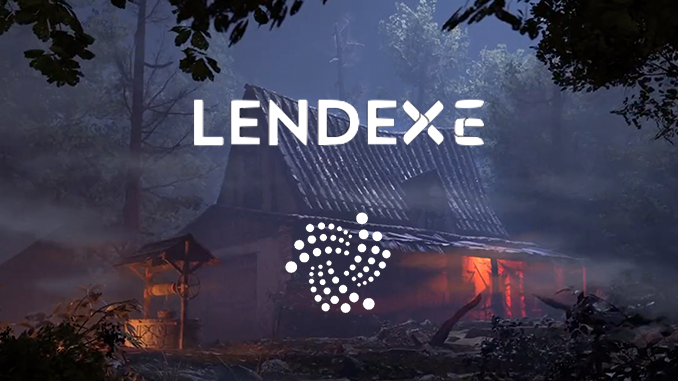 Dominik Schiener, co-founder of IOTA and head of the foundation, is being criticized for accusing the LendeXe project of being unserious and at the same time promoting the competing Deepr project. There is a need for information.
At IOTA, the first DeFi use cases are waiting in the wings – but what should actually be good news is turning into a mud fight behind the scenes. At the center of it all is Dominik Schiener, of all people, co-founder of IOTA and, as head of the foundation, a pacesetter in everyday life. Twitter user IOTA_crypto drew attention to the fact that Schiener was taking a one-sided stance in chats with the community in favor of the DeFi project Deepr, while at the same time warning against the competition from LendeXe. The piquant thing about this is that Schiener is on board with Deepr as a consultant and, according to his own information, also invests 10 million US dollars of private money there.
The criticism of this behavior and Schiener's attempts to explain it took place in the German-language IOTA Telegram channel and we have documented the relevant passages here and here. What becomes clear: Schiener uses terms like "money-grubbing", "toxic", and "bullshit" to lash out at LendeXe. But when the community asks him why he is so firmly against LendeXe, Schiener's answers remain nebulous. At the same time, he insists that Deepr was founded because the trust in LendeXe was low or not justified at all.
Both Deepr and LendeXe want to bring credit transactions into the IOTA ecosystem soon. This will probably initially be possible via the IOTA subsidiary Shimmer (SMR), where IOTA smart contracts are expected to premiere soon. It is foreseeable that Deepr and LendeXe will then compete for users and provided capital. From this perspective, Schiener's commitment to Deepr makes sense for him personally – but shouldn't the IOTA Foundation chief remain neutral and welcome external projects like LendeXe in principle?
Conclusion: trust in IOTA chief Schiener is crumbling
The 26-year-old Schiener, usually referred to simply as "Dom" in the IOTA community, is not earning mistrust and opposition for the first time. Even before the launch of Shimmer, for example, there were serious indications in August that token distribution there had been readjusted to satisfy a business associate of Schiener. Then in September, information about possible insider trading at IOTA made the rounds, and Schiener cut a rather unfortunate figure there as well. In the latest Deepr vs. LendeXe case, Schiener's conflicts of interest cannot be denied and the aggressive tone "Dom" is taking is not very confident.
At the same time, Schiener would be in demand as foundation chairman right now, because the IOTA foundation has to lay off massive amounts of staff due to strained finances. It seems as so often with IOTA: If one begins to question official representations, oddities open up and a thin-skinned Dominik Schiener shows up, who is stingy with reliable information and smells opponents everywhere. As a result, voices are increasingly being raised in the IOTA community that distrust Schiener and would like to see a new face at the helm of the foundation.
---