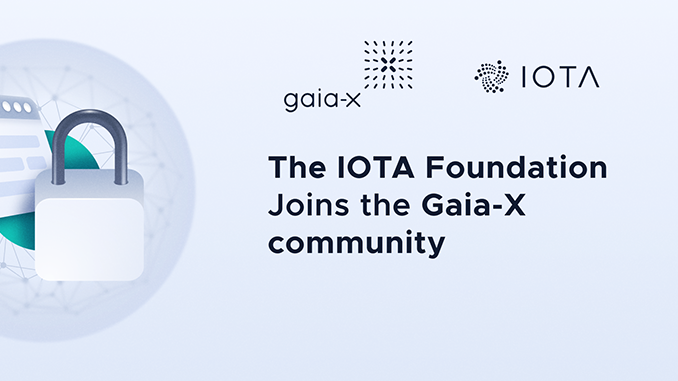 The IOTA Foundation is likely to be busy on several fronts these days. While there is progress in the cooperation with the association Gaia-X, things are going badly in a Norwegian court.
IOTA is once again experiencing a week in which good and bad news alternate. If one follows the account of the IOTA Foundation, the deepened cooperation with Gaia-X is the most important thing at the moment. In a blog post the IOTA Foundation reports to join the Gaia-X association as a member. Gaia-X is a consortium that develops IT solutions from and for Europe to ensure independent data infrastructure. The IOTA Foundation has already been involved in Gaia-X projects since summer 2021 at the latest (we reported), but now wants to get deeper into the organization. While future opportunities for IOTA are opening up here, however, it is events from the past that should worry the IOTA Foundation.
Specifically, it is about a first court decision from Norway, which considers it likely that IOTA infringes (has infringed) copyrights of co-founder CFB (Sergey Ivancheglo). Because of its fundamental importance, the case is to be heard in a main trial. Until then, however, the IOTA Foundation and its predecessor company IOTA AS have been ordered to pay CFB's legal and court costs and to stop distributing IOTA's code. The public has become aware of the decisions through the anonymous IOTA expert Hund. The IOTA Foundation communicates defensively and without transparency here.
Now Hund reports via Twitter that a request by the IOTA Foundation to overturn the court decision has been rejected. As proof of this, Hund shows an excerpt of a court letter, which refers to a corresponding request – but leaves open who exactly filed this request. According to the information available to us, it cannot be ruled out that IOTA AS is behind the application. What is clear, however, is that CFB can continue to feel legally on the winning track for the time being.
CFB in the clinch with IOTA and the role of the private investigator Hund
The events around IOTA are often sharply discussed here with us among readers. A repeated argument in this context: Hund is an anonymous whistleblower and should therefore not be believed and given any space. However, over the course of about a year and a half now, it has become clear that Hund works meticulously and that his biting criticism of the IOTA Foundation and acting persons has substance. As in the ongoing CFB process, it is rather the IOTA Foundation which avoids comment and prefers to keep quiet about delicate matters. Hund, by the way, insists he is not secretly CFB. But he is apparently preferentially supplied with information by CFB.
Therefore, it can also be assumed that another tweet by Hund is based on evidence from CFB. According to this, the co-founder of IOTA has already initiated two other legal proceedings against the IOTA Foundation in addition to the copyright lawsuit. On the one hand, this is said to be about the widely disputed "unclaimed tokens" from the early days of IOTA, which are worth millions. And further, CFB probably wants to obtain to "freeze" assets of the IOTA Foundation in court. So far, we are not aware of any documents presented in court regarding either of these cases. However, if Hund's information is correct here as well, things are likely to get uncomfortable for the IOTA Foundation.
Conclusion: No peace returns to IOTA
In the current news situation on IOTA, another detail should not be lost. Omoku.io has discontinued its services. The financial service provider had made it easy to purchase IOTA directly via bank transfer. Omoku cited increased demands from regulators for its fiat bridge to IOTA as the reason for the abrupt end. In this respect, a connection with the CFB and IOTA Foundation lawsuit(s) cannot be assumed.
For investors, IOTA remains a hot commodity: optimists expect technological advances in Tanglenet and see examples like Gaia-X as proof of how IOTA could establish itself as an industry standard. But those who also factor critical news into their assessment can't help but be skeptical about the role of the IOTA Foundation. Where everything converges in terms of IOTA, there is a lack of transparent communication policy on risks such as ongoing legal proceedings and the schedule for a decentralized IOTA 2.0.
---
Best place to buy Bitcoin and IOTA: