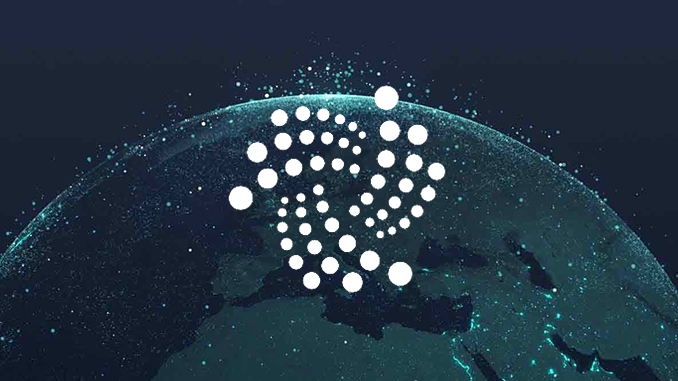 The realization of a decentralized IOTA 2.0 once again seems a long way off. At least that's how critics interpret recent updates from the development team.
An IOTA 2.0 aka Coordicide has been officially announced for about four years and is supposed to make IOTA a competitive cryptocurrency and technology through decentralization. This is because so far in the Tanglenet of IOTA, a central coordinator has the position of last resort, thus leveraging the basic principle of decentralization. So far in 2022, there have been conflicting signals about the status of development work on IOTA 2.0. Developer Hans Moog exulted in mid-March about a "breakthrough" and thus stoked new hopes. Skeptics, on the other hand, were surprised that when IOTA announced its 2022 annual goals, Coordicide was only vaguely mentioned in passing. Now IOTA critic Buffy is putting her finger on it via Twitter.
Buffy refers to a current update on the development work. In this it is listed, which open questions in things IOTA 2.0 and the technological way there still exist. According to Buffy, these are the basis for all further modules in IOTA, which are to run in a decentralized Tanglenet. For example, the already controversial principle of Mana is being questioned again at IOTA. According to Buffy, it basically turns out that the so-called CAP theorem applies to IOTA. This states that consistency, availability and partition tolerance cannot be guaranteed simultaneously in a network. IOTA is now asking itself again which priorities should be assigned to these three requirements and how. Buffy's conclusion: IOTA is starting from scratch again; decentralization has been closer in 2019 than it is today.
Hans Moog does not want to let this fundamental criticism stand. He calls Buffy's comments on Twitter "nonsense" and points out that the update on development work refers to an IOTA 3.0 and "meta protocols". Basically, he says, IOTA does not want to reinvent the wheel and can simply take the best ideas from other crypto projects. The discussion between Hans Moog and Buffy is going on indirectly, as Moog says she was blocked on Twitter. Buffy has been among the high-profile critics for some time, as she has technological expertise. However, she is not welcome at the IOTA Foundation and parts of the community.
IOTA: Gap between claim and reality
The topic of IOTA 2.0 and Coordicide has kept us busy since 2018, and we have (unfortunately) had to report regularly on how schedules and theoretical solutions dissolved into nothingness. Thus, we also raised doubts about Hans Moog's new optimism and repeatedly emphasized how the lack of decentralization is blocking the future of IOTA. In addition to Buffy's comments on content, a second detail makes us sit up and take notice: she sees a drifting apart between Hans Moog and his development department and the leadership of the IOTA Foundation with Dominik Schiener at the helm. For example, a decentralized IOTA is now not even being considered as a test run with Shimmer (SMR) – even though Shimmer was touted precisely for such challenges. Shimmer (SMR) marked the first staking project in IOTA in December 2020 and is expected to get a mainnet before the end of 2022, according to Schiener.
Conclusion: IOTA 2.0 – the invincible final opponent decentralization?
From the outside, Buffy's comments are coherent and dispense with polemics. She even wishes the IOTA team "good luck" in their next attempt on the road to Coordicide. Hans Moog's comments remain nebulous and his blocking of critics does not seem very confident. Dominik Schiener, in turn, draws overall responsibility and increasingly avoids the terms Coordicide and decentralization. In this mixed situation, a decentralized IOTA would be a huge surprise in the foreseeable future – at least that is our recurring impression.
---
Best place to buy Bitcoin and IOTA: