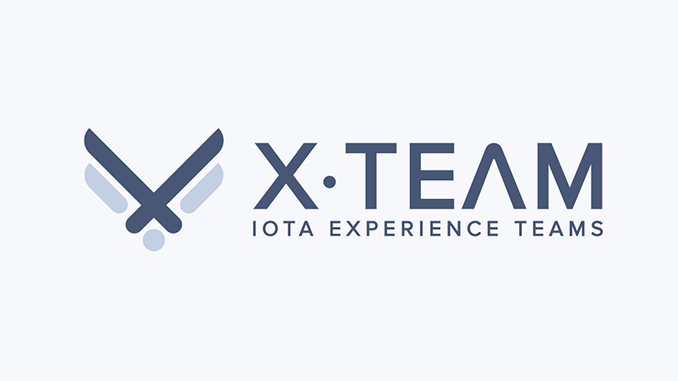 IOTA is launching a new program called Experience Team, which is designed to strengthen the cooperation of internal developers with external partners. For this purpose there will be regular online meetings. The topics proposed by IOTA are those that are technologically important on the way to IOTA 2.0.
IOTA is once again trying to expand its community and win active participation. Via Twitter, IOTA is promoting its new Program Experience Team, which is intended to organize a constant exchange between internal developers and outsiders. A look at the contact point for Experience Team at Github shows: IOTA itself first puts topics on the agenda that are of great interest with regard to IOTA 2.0.
IOTA leaves its ivory tower
It is not the first time that IOTA has launched initiatives on its own initiative in the direction of the community. Online trainings for IOTA are aimed at developers and managers, for example, but are subject to a fee. In connection with Coordicide, IOTA set up a five million US dollar scholarship fund to reward help from external developers. The Experience Team is not talking about money at first.
For topics such as the new IOTA nodes and the software library for IOTA tools, Experience Team will collect testimonials and work together to solve problems. Jitsi video conferencing will bring together IOTA team members and external experts. Experience Team is basically open to everyone, but IOTA hopes that one "champion" per topic area will be known as an external speaker. This is understandable given the limited personnel capacities, which IOTA boss David Sønsteb himself cited as the reason for stopping Project Qubic.
In general, critics repeatedly accuse IOTA of failing to communicate externally. In this respect, Experience Team seems like a thoroughly laudable attempt to get off the defensive. It remains to be seen, however, whether Experience Team really gets an echo from the community and whether it can be avoided to become just another forum for the mostly open and polemically fought religious wars at IOTA. Hardly any other crypto currency attracts such fierce controversy as IOTA.
Conclusion: IOTA is moving and that is good news
Outsiders have experienced two sides of IOTA in the past months: On the one hand, caustic accusations against the IOTA Foundation and the urgent suspicion of questionable money flows are still in the air. On the other hand, IOTA reports considerable progress in technological development, phase one of Chrysalis aka IOTA 1.5 is due to arrive in Mainnet next week. Experience Team is certainly a success from the investors' point of view, as IOTA is indirectly admitting that it is hoping for more qualified input from outside. If this is successful, it can only be good for IOTA.
---
Best place to buy Bitcoin and IOTA: