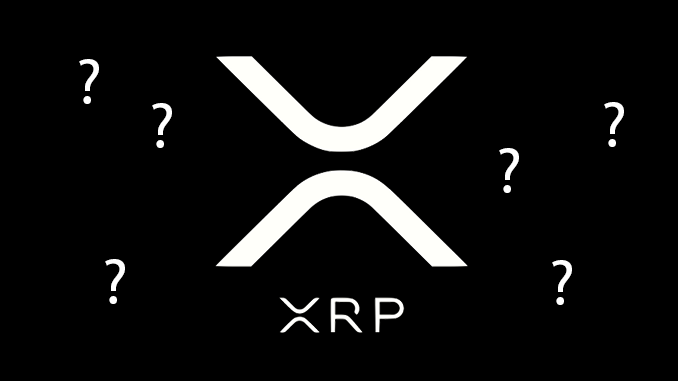 Ripple and its crypto-currency XRP announce a reorientation. CEO Brad Garlinghouse says that in the future the company wants to focus less on XRP as a bridge currency and instead establish it as a crypto currency for payment functions. He cites Amazon as a model for Ripple.
Ripple (XRP) wants to become less dependent on its original vision of a bridge currency for the financial world and to position itself much more broadly than before. Ripple CEO Brad Garlinghouse announced this step in an interview with the Financial Times. Garlinghouse conceded that Ripple had not succeeded in gaining a foothold for XRP on a large scale with the targeted customer group of banks as had been hoped. Amazon also started as a seller of books and is now a platform for a wide range of e-commerce, Garlinghouse said. Ripple is also set to change and will be perceived in future as more of a block chain solution with payment functions, said Garlinghouse, who took over the position of CEO at Ripple in December 2016.
What are the reasons for the new start at Ripple?
Garlinghouse avoids completely writing off XRP as a bridge currency. In particular, he cites the ongoing uncertainty in the US about whether XRP should be considered as securities requiring approval as an obstacle for many companies to use XRP. On the issue of the legal categorization of XRP, Ripple also sees himself involved in class actions in the USA. The Financial Times recalls that Santander, a major bank, recently decided not to use XRP for a new international network – although Santander was one of Ripple's early investors and is often cited as a reference customer.
Almost defiantly, Garlinghouse defends Ripple's entry into the financial services provider MoneyGram and substantial payments also to the Latin American crypto stock exchange Bitso. Such financial injections are usual, in order to establish new products such as XRP, means Garlinghouse. Nevertheless now the program Xpring of Ripple is to be located now in the center of the future plans. Xpring is aimed at developers who want to offer programs and services based on Ripple technology and integrate XRP as a means of payment.
One example is Coil, a platform that wants to offer high-quality content in exchange for micropayments. The German blogger Benny, however, reports that last month he earned less than the equivalent of 5 Euros in XRP from Coil as payment for consuming his content. But according to Benny, there are also considerable sums of money as a lump sum payment from Coil to keep him on the ball, in his case almost 240 Euros in XRP for one month.
It is examples like these that Garlinghouse has in mind when he sketches the future of Ripple and draws the comparison with Amazon. Xpring as the place to go for projects of all kinds, as long as they have Ripple and XRP on their banner. But Garlinghouse says that Ripple is not acting selflessly. They own large quantities of XRP and are therefore 100 percent interested in expanding the number of use cases. He hopes to see positive results in the next two years.
Conclusion: Ripple and XRP
The Financial Times already mentions Ripple's XRP reserves in the amount of 16 billion US dollars in the headline. So Ripple is still very well equipped financially. Nevertheless, the admission of having speculated with banks as users comes rather late. One critic is quoted as saying that Ripple has made many enemies in the crypto scene through its cooperation with financial institutions. After all, crypto-currencies originally wanted to create an alternative to the classic world of finance, and this is exactly what Ripple does not do. If one compares Ripple with Uber, it is as if Uber was working together with taxi drivers – the group that Uber wants to replace. BitMEX CEO Arthur Hayes had already mocked XRP as "dog shit".
The new markets that Ripple now wants to attract to XRP are highly competitive. Micropayments for content, for example, are in the focus of Voice with the help of EOS, Brave and Basic Attention Token (BAT) as well as Steem. The DeFi division is taking off in the crypto sector, without Ripple and XRP playing a significant role so far. It will not be easy for Ripple to make the reorientation successful. But it is certainly worth the attempt.
---
Best place to buy Bitcoin and XRP: